Private Coaching with Matthew Bonifacio
One on One's Exclusive Private Acting Coach, MATTHEW BONIFACIO (award-winning filmmaker, Sundance Film Festival and Tribeca Film Festival Alumnus, John Cassavetes Independent Spirit Award Nominee)
Matthew's specialties include: On-Camera Technique/Audition Technique/On-Set Technique/Monologues/Scene Study/Young performers (Ages 7 and up).

Previous Clients Include:

• LAKE BELL
What Happens in Vegas
• GLEENDILYS INOA
Don't Let Me Drown – Sundance Film Festival
• MIRIAM SHOR
"Swingtown" – CBS TV
• MICHAEL ARONOV
Without a Trace
• MANNY PEREZ
Pride and Glory
• FRANCES TURNER
Two Dollar Beer – 20th Century Fox TV
• SHARON ANGELA
The Sopranos
• KELSEY FOWLER
Broadway's Mary Poppins
• RICHIE PECCI
Todd Solondz' Life During Wartime
Telluride, Venice, Toronto, New York Film Festivals
Nail Your Next Audition Now!
MATTHEW'S RECENT CLIENT BOOKINGS & CALLBACKS INCLUDE:
THE LEFTOVERS (HBO) • HOW I MET YOUR DAD (FOX) • BELIEVE (NBC) • THE REWRITE (CASTLE ROCK ENTERTAINMENT) • THE GOOD WIFE (CBS) • NURSE JACKIE (SHOWTIME) • BOARDWALK EMPIRE (HBO) • DEADBEAT (HULU) • BACK IN THE GAME (ABC) • THE FOLLOWING (FOX) • BLUE BLOODS (CBS)

Many One on One members were called in to audition for DELIVERING THE GOODS and the following were cast in principal roles!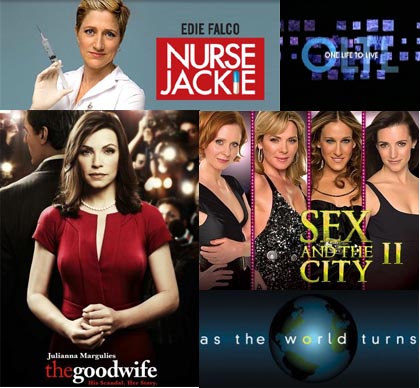 Serene Aandahl
Angelo Berkowitz
Brandhyze Stanley
John Austin Wiggins
Matthew always calls in One On One members from his classes, private coaching appointments, and by using the One On One searchable database.
ABOUT MATTHEW BONIFACIO
MATTHEW BONIFACIO (Director/Writer/Producer) Matthew Bonifacio's directorial feature film debut, Lbs., was an official selection of the 2004 Sundance Film Festival and was nominated for the Alfred P. Sloan Award. Lbs., co-written and produced by Matthew, had a limited release in 2010 with the #1 per-screen-average in the country its opening weekend. The film went on to play in seven cities, earned a 90% Fresh rating by Top Critics on Rotten Tomatoes, and was selected by Bilge Ebiri as a New York Magazine Critics' Pick. In 2011, Lbs. was nominated for the John Cassavetes Award at the Film Independent Spirit Awards.
Matthew directed and produced his second feature film, Amexicano (starring Raul Castillo), which made its world premiere at the 2007 Tribeca Film Festival. The film had a limited theatrical release and was highly praised by critics from Variety, The New York Times, Village Voice, and New York Daily News.
The Quitter, Matthew's fourth feature, marked his first film as an actor and director. The Quitter had an exclusive theatrical engagement last fall at Regal Cinemas in Times Square, and received positive reviews in The New York Times, New York Daily News, The Huffington Post, Film Journal International and many others. The Quitter was picked-up by Cinetic Media's FilmBuff and released across all platforms (iTunes, Amazon, VUDU, GooglePlay) this past July. On October 1st, HULU acquired and released The Quitter for streaming, as well. The Quitter will make its Television debut in 2016 via PBS.
Matthew's award-winning short films have screened at the Tribeca Film Festival (2006, 2011, 2012, 2013), Palm Springs International Shortfest, Aspen Shortsfest, Florida Film Festival, Williamstown Film Festival, Nantucket Film Festival, Maui Film Festival, Heartland Film Festival, Sarasota Film Festival, and many others.
His short film The Watering Hole won the first-ever Tropfest@Tribeca. A jury of Naomi Watts, Matt Dillon, Darren Aronofsky, Caroline Baron, Famke Janssen, Anthony Lapaglia, and Charles Randolph selected it as the winner.
His recent shorts, Migraine (featuring Nathan Lee Graham and Laverne Cox), and Fortune House (starring Michael Aronov), are distributed by Shorts International and are available on iTunes. Fortune House won the Christopher and Dana Reeve Award for Best Short Film.
Matthew was invited to be a guest shorts screener for the 2015 Tribeca Film Festival, and will return again for the upcoming 2016 edition.
He has directed and produced commercials that have won Telly and Cine Golden Eagle Awards. He also won a Special Achievement Award for Direction at the Intercom/Chicago International Film Festival.
As an actor, Matthew studied at The William Esper Studio. He made his film acting debut as the lead role in Pishadoo. The film won the Princess Grace Award (from the Princess Grace Kelly Foundation) for Best Narrative Short in the country, and was distributed by Canal Plus Europe, Sundance Channel, Atom Films, and United Airlines. Matthew also played various roles in the New York Off-Broadway hit show, Tony n' Tina's Wedding for several years.
He is currently one of New York City's top on-camera acting coaches, and frequently guest lectures at NYU's Tisch School of the Arts.
Matthew is currently developing multiple feature and short films.

Matthew was born, raised and resides in Brooklyn, New York.