NEW STUDENT Commercial Improv Class with Stacy Gallo + AGENT SHOWCASE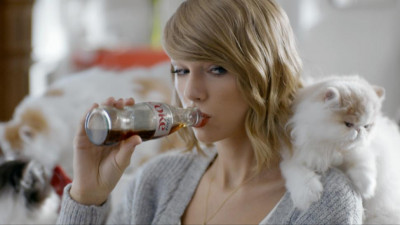 ---
Dates: Wed 6/6 @ 11am
Meets 3 times: 6/6 6/13 6/20
---
Learn tricks for booking commercials from UCB teacher and Commercial Casting Director Stacy Gallo -one of our most popular teachers!


Fine tune your on-camera commercial audition skills in this fun, relaxed, and popular class. Many of Stacy's students have been called in and BOOKED NATIONAL network spots as well as being connected and signed with top NY Agencies!


Stacy loves working with One On One members and many actors from her classes
get signed by commercial agents!
This class will conclude with a showcase with leading commercial agents from top tier agencies. Past agencies have included CESD, Frontier Booking International, Stewart Talent, Paradigm and Abrams.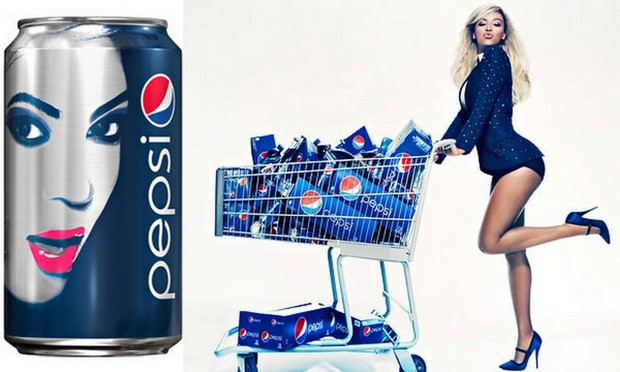 ---
Format
This is your chance to learn from an experienced casting director about the world of commercial auditions and the importance of improvisation. This three-week class is for actors who feel comfortable reading commercial copy, are freelancing, getting sent out, or should be sent out for commercials. Most commercials these days require that an actor can improv within that commercial, and we will work on taking a script and learning how to make it your own.
WEEK ONE: You will learn how to quickly interpret commercial scripts and bring out the best delivery you can. You will also be taught skills on how to feel and look comfortable in front of the camera and how to use improvisation to help enhance your performance. Cold commercial copy will be provided in first class.
WEEK TWO: You will have a script from the previous class to prepare for the following week's Showcase.
WEEK THREE: Present your work, with Stacy in the room, to two popular Commercial Agents who regularly call in One on One actors.

**Your scene work is video taped & made into a movie clip!
After each class, you will receive an email with a link so
you can watch your own video clip from this class.
PREPARATION
Please go to MY ACCOUNT to create your One on One Webpage. Be sure to upload your headshot and enter in your credits. It's especially important so that Stacy can view your online resume ahead of time.

**ALWAYS BRING A HARD COPY OF YOUR HEADSHOT/RESUME TO CLASS**
***Class Structure is subject to change.
This seminar or class is for educational purposes only and will not secure or provide opportunity for employment in the field or representation by an agent. One on One is bonded in the State of California: #70978001
---
About Stacy Gallo
▼
Stacy has been a casting director in New York for the past 15 years. She started at MTV as a casting assistant and quickly went on to become head of casting on a live show. In 2001, she was tapped to create an in-house casting company for Hungry Man, called Downstairs Casting, and ran that department for seven years. Since going out on her own in 2008, she continues casting a variety of projects, including many national network commercials for notable directors and clients. Many of her students have gone on to sign with top commercial agents and have booked many national commercials as well as signed with some of the top commercial agents, including Maura Maloney at CESD, Phil Cassese at TalentWorks, Amy Mazur at Abrams Artists, Katherine Ryan at Don Buchwald and Associates, and Stacye Mayer at Paradigm. Visit www.stacygallocasting.com for more informaiton about Stacy and what she is working on!
Success Stories

After meeting Casting Director Stacy Gallo at the Advanced Industry Workshop, Becca was called in for a commercial audition, and BOOKED IT!
Becca Co

After taking Stacy Gallo's Advanced Industry Workshop Commercial Class and Showcase, Luis was called in for a meeting with Jerry Kallarakkal of DDO!
Luis Carlos de La Lombana

After completing the commercial class with Stacy Gallo, Lucinda was called in by Jerry Kallarakkal of DDO and is now freelancing with Jerry!
Lucinda Carr

After taking Stacy Gallo's two week class, Andrew was called in for a meeting with CESD!
Andrew Yurman-Glaser

After taking Stacy Gallo's Commercial Improv Class, Lucinda was called in for a meeting with Jerry Kallarakkal.
Lucinda Carr

After taking Casting Director Stacy Gallo's Commercial class, Michael was called in to discuss commercial representation with Phil Cassese!
Michael Satow
About Phil Cassese
▼
Phil Cassese is the senior on-camera commercial agent at Stewart Talent. Phil previously held the same position at TalentWorks, where he spent the last six years developing a highly competitive roster of talent. After spending several years in the music industry and personal management, Phil was recruited to helm the commercial division of TalentWorks. Prior to working for TalentWorks, Phil successfully created a commercial division at a small theatrical agency. Phil's interest in comedy led him to develop a strong roster of improvisers and comedic actors. He works on and has booked a wide array of commercial projects from multi-faceted campaigns to smaller niche projects.
Success Stories

After taking Casting Director Stacy Gallo's commercial class Rita was called in to discuss commercial representation with Phil Cassese!
Rita Thompson
About Lakey Wolff
▼
Lakey Wolff is a talent manager and owner of Lakey Wolff & Company, an office which focuses on the development of artists, while guiding them throughout their auditions, meetings, bookings, as well as managing their entire career. Previously, Lakey spent 14 years as an agent in the Commercial Department at CESD Talent Agency where she helped countless actors book work in commercial and industrials. Her clients can be seen in commercials for ADIDAS, CLASH ROYAL, ALLERGEN, as well as on BLUE BLOODS, A NEW SPIKE LEE PROJECT, ICE, NICK HALO AWARDS, KENZO FASHION SHOW, SETH MEYERS SHOW, and Broadway's ANASTASIA.
About Stacye Mayer
▼
BI-COASTAL AGENCY! Paradigm is one of the top agencies to work with commercially in NYC. They work with both freelanced and signed clients. Recent client bookings include: AMAZON, COMCAST CABLE, CREST, BREYER'S, HERSHEY'S, WENDY'S, GATORADE, ZOCOR, VIOXX, HIP, GHI, AT&T, VERIZON, HEINEKEN, MILLER BEER, CALTRATE, PARKAY MARGARINE, PIZZA HUT, TYLENOL, KELLOGG, DUNKIN DONUTS, OLIVE GARDEN, LEXUS, TOYOTA, FORD, MACY'S, OLAY, DEFINITY, LOWE'S, ROLLING ROCK BEER, CAMPBELL'S SOUP, PROGRESSO SOUP, & TD BANK.
Success Stories

After meeting with Matt Smith and Stacye Mayer from Paradigm's commercial department, Malena was called in to an AT&T audition and booked it. She is currently freelancing with them.
Malena Pennycook