NEW CLASS! Bowling Miscia's Josy Rodriguez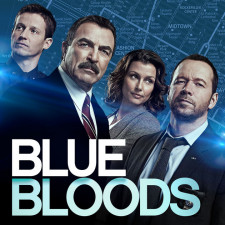 ---
---
Meet BRAND NEW CLASS GUEST, Josy Rodriguez of Bowling/Miscia Casting. Josy is currently working on the casting team for CBS' BLUE BLOODS and multiple pilots!
---
Format
This class will begin with a Q&A and will then be followed by individual scene work. You will work ON-CAMERA with Josy using specific sides she has chosen and assigns to you in advance based upon your headshot. In class, Josy generously works with you, giving you feedback and adjustments to your scene.

**Your scene is video taped & made into a movie clip!
After this class, you will receive an email with a link so
you can watch your own video clip from this class.
PREPARATION
Please go to MY ACCOUNT to create your One on One Webpage. It's especially important so that the casting director for this workshop can view your webpage! Look out for your side assignments to be posted approximatley 1 - 3 days prior to the first day of class.

ALSO BRING A HARD COPY OF YOUR HEADSHOT/RESUME TO THE 1ST CLASS!!
***Class Structure is subject to change.
This seminar or class is for educational purposes only and will not secure or provide opportunity for employment in the field or representation by an agent. One on One is bonded in the State of California: #70978001
---
About Josy Rodriguez
▼
Born and Raised in Manhattan, New York. Starting her career for Bowling Miscia Casting since 2013, she began as an intern where she worked on "Hostages" (CBS) and "Blue Bloods" (CBS) Season 3, where she moved up to Casting Assistant during season 4 & 5, eventually becoming an Associate for Season 6 - current. She currently works for "Gotham" (Fox) beginning from Season 1 to current production, and also has experience in commercials with Gayle Keller. Other bodies of work include Pilot casting for "Difficult People" (Hulu) with Ann Goulder and has also worked on several short films which include the Spike Lee produced "Rainbow Ruthie."