Perfect Your TV Auditions with Lisa Kitay of Suzanne Ryan Casting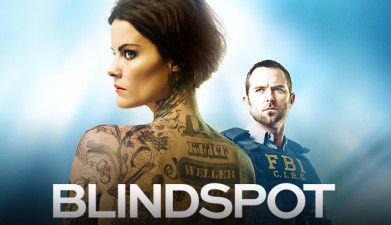 ---
Dates: Wed 2/13 @ 7:30pm
Meets 2 times: 2/13 2/20
---
Lisa Kitay (SUZANNE RYAN CASTING)
is working on an upcoming CBS series and Season 4 of NBC's BLINDSPOT!
Formerly of Bowling/Miscia Casting her recent credits include: Amazon's THE TICK, ABC's QUANTICO, USA's MR. ROBOT, SyFy's HAPPY!, starring Christopher Meloni, CBS' BLUE BLOODS, FOX's GOTHAM!
---
Format
Lisa will assign sides for Week 1 & 2 of class.
Class may begin with a Q&A and will be followed by individual scene work. You will work ON-CAMERA with Lisa who will generously work with you, giving you feedback and adjustments to your scene.

**Your scene is video taped & made into a movie clip!
After this class, you will receive an email with a link so
you can watch your own video clip from this class.
ALSO BRING A HARD COPY OF YOUR HEADSHOT/RESUME TO THE 1ST CLASS!
***Class Structure is subject to change.
This seminar or class is for educational purposes only and will not secure or provide opportunity for employment in the field or representation by an agent. One on One is bonded in the State of California: #70978001
---
About Lisa Kitay
▼
Casting TV and theater since 2013. Lisa has worked on regional theatre, Broadway productions, Off Broadway productions as well as all major Network TV shows. in the past she has worked on Blue Bloods, Gotham, Beauty and the Beast, Quantico, pilots for CBS, FOX, USA, Netlfix and the pilot of Shadowhunters for FREEFORM. She is currently working on primetime network shows and a streaming channel show.
Success Stories

After taking a class with Lisa Kitay, Eleah was called in for a co-star role on a MAJOR NETWORK TELEVISION SHOW!
Eleah Burman

After taking Lisa Kitay's class in January, Kelsey was called in for Blue Bloods!
Kelsey Lynn Stokes