Indie Film Intensive with Filmmaker Misha Calvert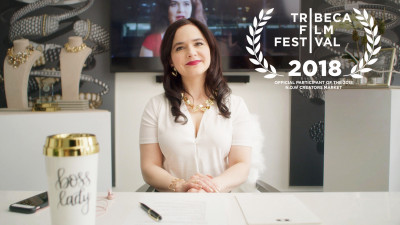 ---
---
Misha is an award winning filmmaker and show creator with projects spanning Film, TV and Digital. She is casting two comedic short films shooting this fall and one new short-form digital series.
Jackal and Hare: Rich 20-something friends find themselves trapped in a classic thriller movie in the woods, but with a gender reversal on the hunters and the hunted. Casting 4 female leads and 4 male leads!
Untitled Comedy: A short comedy about the trauma of moving apartments in NYC.
---
Format
Please go to MY ACCOUNT to create your One on One Webpage. Be sure to upload your headshot and enter in your credits. It's especially important so that Misha can view your online resume ahead of time.
ALWAYS BRING A HARD COPY OF YOUR HEADSHOT/RESUME TO THE INTENSIVE!

SIDES PREPARATION
Look out for your sides assignments to be posted under "class sides" approximately 1 - 3 days prior to class.
***Class Structure is subject to change.
This seminar or class is for educational purposes only and will not secure or provide opportunity for employment in the field or representation by an agent. One on One is bonded in the State of California: #70978001
---
About Misha Calvert
▼

Misha is an award-winning show creator with projects spanning film, TV and digital. An official participant of the 2018 Tribeca Film Festival Digital Creators Market, Misha recently wrapped production on a new digital comedy series for BRIC TV entitled All Hail Beth. Three-time finalist for the Sundance/YouTube New Voices Lab for her digital series Lusty Glances, Solitaire, and The Industry, Misha also screened at festivals around the world in 2018 for her digital comedies Strut, Textual Intercourse, and Step Into My Office. She is currently in development for several new projects for 2019.