PRIVATE APPOINTMENT with Feature Film CD ANN GOULDER!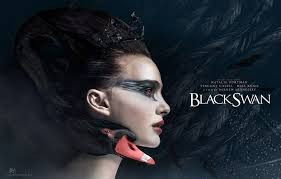 ---
---
Ann Goulder is currently working on a FEATURE FILM that shoots later this year + she recently finished working on a NEW HBO half hour comedy!
Ann's recent credits include: REQUIEM FOR A DREAM, PAPER YEAR, STORY OF A GIRL, BORED TO DEATH, DARK HORSE, BLACK SWAN, ROAD TRIP, THE ROCK, LOUIE, ROYAL PAINS, ADVENTURELAND, JFK, THE OMEN, HAPPINESS, 10,000 SAINTS, THE NANNY DIARIES, and more!

---
Format
This class is designed for you to meet and perform one on one with CD, ANN GOULDER. You will have a a brief Q&A and then Ann will see you perform one on one.
Bring in your own scene that you have chosen & prepared (2-3 pages max). Make sure to bring 2 COPIES OF YOUR SIDES (one for the reader).
Not sure which sides to bring? Access our library of stock sides HERE!
Ann's class will include:



Industry Q&A Prepared Scene
**PREPARATION**
Make sure to bring 2 COPIES OF YOUR SIDES (one with the reader's lines highlighted). WE WILL PROVIDE A READER.
Account - Please go to My Account to create your webpage.
Headshot/Resume - ALWAYS BRING A HARD COPY TO CLASS FOR FEEDBACK PURPOSES. When the class is over, the guest teaching this class will not be taking nor given access to your headshot, resume, or any other of your promotional materials per CSA guidelines.
Please understand that our workshops and classes are not job interviews or auditions. The presence of an industry guest is neither a guarantee nor a promise of employment, and such contact as you may have with a guest in a workshop rarely results in any further contact with that person. All workshop companies are prohibited by law from offering or attempting to obtain auditions or employment for you. ** It is the law for all talent training services, of which workshops are a part, to be bonded with the Labor Commissioner of the City of Los Angeles. This seminar or class is for educational purposes only and will not secure or provide opportunity for employment in the field or representation by an agent. Next Level Studios/One on One is bonded in the State of California: #70978001
---
About Ann Goulder
▼
Ann Goulder's current casting credits include the indie film GIVE OR TAKE and the upcoming Todd Solondz play EMMA AND MAX. Other recent credits include the soon to be released independent feature WE THE ANIMALS (winner of the NEXT Innovator award at Sundance 2018), and American casting for the films PAPER YEAR and STORY OF A GIRL (directed by Kyra Sedgwick). Other film casting credits: NERVE, 10,000 SAINTS, CHINESE PUZZLE, GIRL MOST LIKELY, ADVENTURELAND, AMERICAN SPLENDOR, THE NANNY DIARIES, THE DOOR IN THE FLOOR, the HBO films TAKING CHANCE and THE LARAMIE PROJECT (Emmy nomination for casting), New York casting on REQUIEM FOR A DREAM, and the five Todd Solondz films WELCOME TO THE DOLLHOUSE, HAPPINESS, STORYTELLING, PALINDROMES and DARK HORSE. Television credits include New York casting for HEMLOCK GROVE as well as co-casting for the HBO series BORED TO DEATH and the first three seasons of the FX series LOUIE.