TV/Film On-Camera Class with Casting Director Mia Cusumano!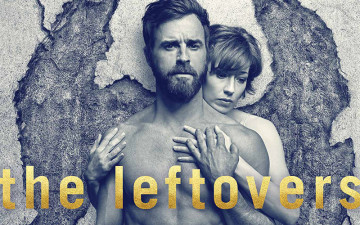 ---
Dates: Thu 9/5 @ 7pm
Meets 2 times: 9/5 9/12
---
Mia recently wrapped Hulu's NEW series RAMY written by comedian Ramy Youssef + she has TWO FILMS in development with casting partner Meghan Rafferty!
HBO's THE LEFTOVERS, I FEEL PRETTY, IN TREATMENT, PATERSON, REAL STEEL, TOMORROW PEOPLE (CW), ANNIE, RUN ALL NIGHT, NEW YEAR'S EVE, BODY OF PROOF (ABC), THE SMURF'S, SOUTH OF HELL, GOLDEN BOY (CBS), and more!
---
Format
Hone and perfect your TV/Film audition skills in this 2-Week On-Camera Class with CD MIA CUSUMANO CSA! In class, Mia generously works with you, giving you productive feedback and individualized adjustments for your scenes.
Week 1: Bring in your own prepared scene (2-3 pages max please)
Week 2: Mia will assign you a scene 1-3 days in advance
Mia's class will include:





Industry Q&A Prepared + Assigned Scenes On-Camera Videos Sent

**PREPARATION**
Account - Please go to My Account to create your webpage. Casting Directors will assign material based on a fully completed webpage.

Sides - Scene assignments will be posted 1-3 days in advance, as Mia likes to replicate being given material in a professional situation.

Reader - Make sure to bring 2 COPIES OF YOUR SIDES (one with the reader's lines highlighted). WE WILL PROVIDE A READER.

Headshot/Resume - ALWAYS BRING A HARD COPY TO CLASS FOR FEEDBACK PURPOSES. When the class is over, the guest teaching this class will not be taking nor given access to your headshot, resume, or any other of your promotional materials per CSA guidelines.
*** Class Structure is subject to change. ***
Please understand that our workshops and classes are not job interviews or auditions. The presence of an industry guest is neither a guarantee nor a promise of employment, and such contact as you may have with a guest in a workshop rarely results in any further contact with that person. All workshop companies are prohibited by law from offering or attempting to obtain auditions or employment for you. ** It is the law for all talent training services, of which workshops are a part, to be bonded with the Labor Commissioner of the City of Los Angeles. This seminar or class is for educational purposes only and will not secure or provide opportunity for employment in the field or representation by an agent. Next Level Studios/One on One is bonded in the State of California: #70978001
---
About Mia Cusumano
▼

Mia's currently casting 2 feature films. Most recent projects include HULU series RAMY. Feature films, LEZ BOMB, AMERICAN.ISH, ANTARCTICA, for which she also served as a producer. BANG BANG, I DON'T LIVE FOR TODAY, BOHEMIANS, LOST GIRLS:ANGIE'S STORY, CENTIGRADE, TEAM MARCO, and I FEEL PRETTY. Other TV credits include work on a new TNT series SNOWPIERCER. Also cast season 1 of USA TV series, FALLING WATER (produced by The Walking Dead's producer Gale Anne Hurd) Along with casting on films like PATERSON, directed by Jim Jarmusch, she has also worked on a huge sports campaign, MARGOT vs LILY for NIKE, featuring 8 episodes. She's worked on several pilots including Mamma Dallas for HBO, FOR JUSTICE for CBS and the pilot SOUTH OF HELL for WE. She also cast alongside Meghan Rafferty for the first season of the hit HBO series THE LEFTOVERS. Past projects include the feature film RUN ALL NIGHT starring Liam Neeson. the pilot THE TOMORROW PEOPLE for the CW as well as casting for the CBS TV series GOLDEN BOY.
Other projects include Woody Harrelson's Off-Broadway play BULLETS FOR ADOLF. She served as associate casting director on past projects FOX's GUILTY and CBS's GOLDEN BOY, HBO's PHIL SPECTOR, BODY OF PROOF, IN TREATMENT, SHERRI" THE SMURFS, ANNIE
Mia began her career as the Casting Coordinator for ABC's Primetime Casting Office, where she worked alongside, Rosalie Joseph, Marci Phillips, Janet Murphy and Geoff Soffer. Her credits range from primetime television pilots and series to studio feature films. Currently, she and her casting partner Meghan Rafferty continue to cast under M&M Casting.
Success Stories

After meeting Mia Cusumano at One on One, Nicholas was brought in for a new FEATURE FILM!
Nicholas Feitel