2-Week Class with Indie Casting Director STEVE VINCENT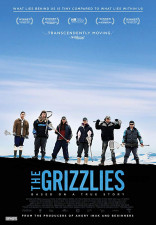 ---
Dates: Wed 9/11 @ 7:30pm
Meets 2 times: 9/11 9/18
---
Steve currently has OVER THIRTY FILMS in development for this year and next! Steve has also been in the business for over 11 YEARS and has also been a casting director for over 100 films!
CAREER HIGHLIGHTS
FREEDOM, MADERO, GREEN OLDS, WINDOWS ON THE WORLD, SHADOW GIRL, BUSHWICK, YOUINVERSE, PROBABILITY, and more!
---
Format
Hone and perfect your TV/Film audition skills in this 2-Week On-Camera Class with CD STEVEN VINCENT of S2 ENTERTAINMENT! In class, Steven generously works with you, giving you productive feedback and individualized adjustments for your scenes.
Week 1: Steven will post General Sides from previous projects 1-3 days in advance. Select and prepare the side that will showcase you in the best light.
Week 2: Steven will assign you a scene 1-3 days in advance
Steven's class will include:





Industry Q&A Assigned Scenes On-Camera Videos Sent

**PREPARATION**
Account - Please go to My Account to create your webpage. Casting Directors will assign material based on a fully completed webpage.

Sides - Scene assignments will be posted 1-3 days in advance, as Steven likes to replicate being given material in a professional situation.

Reader - Make sure to bring 2 COPIES OF YOUR SIDES (one with the reader's lines highlighted). WE WILL PROVIDE A READER.

Headshot/Resume - ALWAYS BRING A HARD COPY TO CLASS FOR FEEDBACK PURPOSES. When the class is over, the guest teaching this class will not be taking nor given access to your headshot, resume, or any other of your promotional materials per CSA guidelines.
*** Class Structure is subject to change. ***
Please understand that our workshops and classes are not job interviews or auditions. The presence of an industry guest is neither a guarantee nor a promise of employment, and such contact as you may have with a guest in a workshop rarely results in any further contact with that person. All workshop companies are prohibited by law from offering or attempting to obtain auditions or employment for you. ** It is the law for all talent training services, of which workshops are a part, to be bonded with the Labor Commissioner of the City of Los Angeles. This seminar or class is for educational purposes only and will not secure or provide opportunity for employment in the field or representation by an agent. Next Level Studios/One on One is bonded in the State of California: #70978001
---
About Stephen Vincent
▼
Sig De Miguel and Stephen Vincent partnered in 2006 with the mission to cast and produce high quality independent films. Over the past 10 years, the duo has served as casting directors on over 100 feature films. Currently, they are casting for nine feature and indie films. They are currently casting: DEPRAVED, GREEN OLDS, JUBILEE, NASTY HABITS, SHADOW GIRL, THE VILLAGE IDIOTS, TU ME MANQUES, and RIDE THE 9. Recent completed features include: HELLO AGAIN based on the Michael John LaChiusa musical starring Audra McDonald, NOVITIATE (premiering at Sundance 2017) starring Dianna Agron, BUSHWICK (premiering at Sundance 2017) starring Brittany Snow, CARRIE PILBY (Toronto Film Festival 2016) based on the best-selling novel and starring Nathan Lane and Colin O'Donoghue, THE AWAKENING, THE GRIZZLIES, AND THEN I GO starring Justin Long, LIKE ME, CHANGE IN THE AIR executive produced by Kevin Spacey starring Olympia Dukakis, ALWAYS SHINE, BRAND NEW OLD LOVE, and WHEN I'M A MOTH. Recent releases include: WELCOME TO NEW YORK starring Gerard Depardieu, the adaptation of Young Adult novel NAOMI & ELY'S NO KISS LIST starring Victoria Justice for director Kristin Hanggi (Tony-Nominee for ROCK OF AGES), ENTERTAINMENT for Sundance Grand Jury Prize nominee Rick Alverson, SEX DEATH AND BOWLING, THE INVITATION for Sundance Grand Jury Prize winning Director Karyn Kusama, ONE & TWO for Sundance Grand Jury Prize winning Director Andrew Droz Palermo, HAPPY BABY based on the best-selling novel by Writer/Director Stephen Elliott, 1982 for Sundance World Cinema Award winning Producer Tommy Oliver, the feature film version of National Book Award finalist SOLD for Academy Award-winning filmmaker Jeffrey D. Brown, and THE PREPPIE CONNECTION. Theatrical releases include: RABBIT HOLE starring Nicole Kidman (Academy Award-Nominee), COLD IN JULY (Cannes and Sundance 2014) starring Michael C. Hall, WE ARE WHAT WE ARE (Cannes and Sundance 2013) for TIFF Audience Award-Winning Director Jim Mickle, COLD COMES THE NIGHT starring Bryan Cranston for Sundance Grand Jury Prize-nominated Director Tze Chun, BOTTLED UP for Sundance Grand Jury Prize-nominated Director Enid Zentelis, FOR ELLEN, GUN HILL ROAD, HOLY ROLLERS starring Jesse Eisenberg (Sundance Grand Jury Prize-Nominee), ADAM starring Hugh Dancy (Sundance Grand Jury Prize-Nominee and Alfred P. Sloan Foundation Prize Winner), MESKADA, AN ENGLISHMAN IN NEW YORK starring Cynthia Nixon and Denis O' Hare, THE GOOD GUY starring Alexis Bledel, THE IMPERIALISTS ARE STILL ALIVE, and TIFF Audience Award-Winner STAKE LAND.