The 2017 Bridge Program Interest List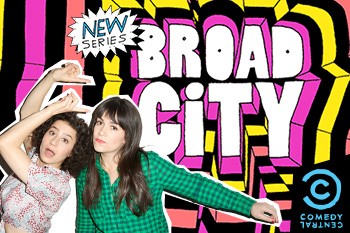 ---
---


THIS IS A FREE INTEREST LIST ONLY.
** Please add yourself to be kept up-to-date with all new information regarding the program. **
Meetwith 24 CASTING DIRECTORS,
AGENTS and MANAGERS.




LIMITED TO 16 ACTORS.
Every year, thousands of recent graduates come to New York City to pursue a career in Acting.
GET A LEG UP ON YOUR COMPETITION.
HIT THE GROUND RUNNING WITH OVER 20 INDUSTRY CONNECTIONS!

THIS 3-WEEK INTENSIVE PROGRAM includes over 20 EVENTS:

WHAT: Industry Intensive 3 Week, 10 Day Program for Recent Acting Graduates.
WHO: Work with over 24 Leading NYC Casting Directors, Film Directors, Agents, and Managers.
HOW: 12 Classes with Casting Directors Currently Casting Major Feature Film, TV, Theater, Commercials and Voice-over Projects.
8 Legit/Commercial Agents, meeting you in guided showcases
5 Bonus Workshops including Marketing Workshopby a Professional Theater Director, Showcases to Top Tier Managers, and Headshot/Resume Evaluations.
PLUS EXCLUSIVE REEL FOOTAGE (NEW to the Bridge Program)! Recieve individualized rehearsals with a professional Cinematographer and One On One's Executive Director before filming your monologue or side with TOP QUALITY lighting, sound, makeup artist, and textured background.


Format









PREVIOUS LEADING AGENTS FROM:
PARADIGM, ABRAMS ARTISTS, CESD, DGRW, STEWART TALENT, ABOUTFACE TALENT, PROFESSIONAL ARTISTS,

and more.

*** teachers and format are subject to change***


---

About BRIDGE PROGRAM

▼

Exclusive 3-Week, 10-Day Intensive Program for recent graduates of conservatories, BFA, MFA or other reputable programs. Meet 29 Casting Directors, Agents and Managers and jump start your New York career.

Success Stories

After Paul Davis met James during the Bridge Program, he called James in for an audition.

James Reed

After attending the BRIDGE program at One on One, Allegra was signed by commercial agent Jerry Kallarakkal of DD0 Artists.

Allegra Rose Edwards

After attending David Bellantoni's commercial showcase as part of the BRIDGE program, David brought Patrick in to audition for a TiVo commercial.

Patrick Avella

After attending David Bellantoni's commercial showcase as part of the BRIDGE program,David brought Danielle in for a TD Ameritrade commercial and got a callback!

Danielle Alonzo

After attending David Bellantoni's commercial showcase as part of the BRIDGE program, Kelly was asked to interview with Tracey Goldblum at Abrams Artists. And now Kelly is freelancing with them.

Kelly Driscoll

After meeting Charis during THE BRIDGE PROGRAM, Commercial Print Agent RICK MILLER called her in and she is now FREELANCING with him!

Charis (Yeuk Hei) Chu

After taking THE BRIDGE PROGRAM, Damon was CALLED IN by Legit Agent JED ABRAHAMS of Talenthouse!

Damon Erik Williams

After taking THE BRIDGE PROGRAM, Maura was CALLED IN by Carole Ingber of Ingber & Associates to discuss representation!

Maura Hooper

After taking THE BRIDGE PROGRAM, Erin was CALLED IN by On-Camera agent PHIL CASSESE of Stewart Talent!

Erin Roché

After taking THE BRIDGE PROGRAM, Augustine was CALLED IN by TWO AGENCIES (KGA & JGD) to discuss representation!

Augustine Hargrave

After showing her work in THE BRIDGE PROGRAM Agent Showcase, Candace was SIGNED both Legit & Commercial by JGD Talent Agency!

Candace Scholz

After meeting On-Camera Agent Lakey Wolff of CESD during THE BRIDGE PROGRAM, Maria was CALLED IN to discuss representation!

Mariana Fernandez

After meeting On-Camera Agent Jerry Kallarakkal of DDO Artists during THE BRIDGE PROGRAM, Maria was CALLED IN for a commercial!

Mariana Fernandez

After meeting John Ort of ABC during THE BRIDGE PROGRAM, Zina was called in for a role on an ABC show!

Zina Wilde