On-Camera Intensive with Rebecca Gushin of Estrin/Bergstein Casting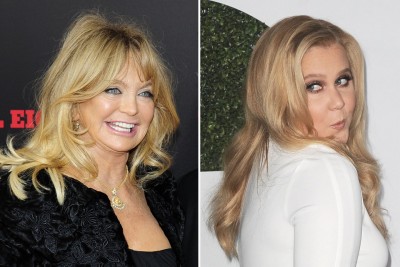 ---
---
We are excited to welcome Rebecca Gushin of the esteemed Estrin/Bergstein Casting Office.

Rebecca's credits include:the second season of a major series on Showtime,DIRTY GRANDPAstarring Robert De Niro,BEFORE WE GOstarring Chris Evans,SCARY MOVIEwith Anna Faris,NBC's THE MYSTERIES OF LAURAstarring Debra Messing,PIRANHA 3Dstarring Adam Scott,THIR13EN GHOSTSstarring F. Murray Abraham,RUN ALL NIGHTstarring Ed Harris,JAY AND SILENT BOB STRIKE BACKstarring Ben Affleck, and many more.
---
Format
You will work on-camera with Rebecca using sides she has chosen and assigns to you in advance based upon your headshot. In class, Rebecca generously works with you, giving you feedback and adjustments to your scene. Rebecca will assign you material 1-3 days in advance via our website.
Rebecca will not take or have access to your headshot, resume, or any other of your promotional materials after the event per CSA guidelines.

**Your scene is video taped & made into a movie clip!
After this class, you will receive an email with a link so
you can watch your own video clip from this class.
Preparation

Create your One on One Webpage! This is especially important so that the casting director for this workshop can view your webpage! To build your webpage, go to "My Account."


Look out for your side assignments, which will be posted approx. 1-3 days prior to the first day of class.



YOU MUST BRING A HARD COPY OF YOUR HEADSHOT/RESUME TO THE 1ST CLASS, ALTHOUGH REBECCA MAY NOT COLLECT IT. SHE MAY LOOK AT IT GIVE YOU FEEDBACK AND HAND IT BACK TO YOU.
***Class Structure is subject to change.
This seminar or class is for educational purposes only and will not secure or provide opportunity for employment in the field or representation by an agent. One on One is bonded in the State of California: #70978001
---
About Rebecca Gushin
▼
Rebecca Gushin has been a bi-coastal casting professional for nearly 15 years. Now mostly exclusive to New York, Rebecca's career has included work on Broadway plays, television, and film, both on independent and studio features. Her film credits (as both Casting Director and Casting Associate) include BEFORE WE GO, ALLEGIANCE, THE VICIOUS KIND, PIRANHA 3-D, JAY AND SILENT BOB STRIKE BACK, RUN ALL NIGHT, WIENER-DOG, and the upcoming UNTITLED AMY SCHUMER / GOLDIE HAWN film for Fox. Television credits (as Casting Associate) include NBC's THE MYSTERIES OF LAURA, and IFC's BENDERS. Rebecca is a graduate of the Brearley School for Girls in New York City and NYU's Tisch School of the Arts.