Casting Director ANDY ROTH - VOICE-OVER WORKSHOP + AGENT SHOWCASE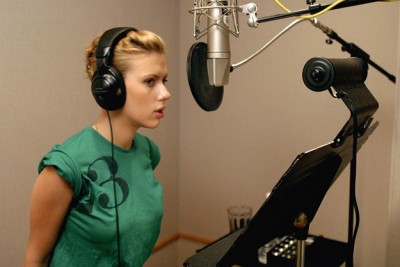 ---
Dates: Wed 7/19 @ 6:30pm
Meets 5 times: 7/19 7/26 8/2 8/9 8/16
---
Andy Roth is one of the busiest and most popular Voice-Over CDs in the business! Come take his NEWLY FORMATTED
5-WEEK class that includes a SHOWCASE
with THREE VO AGENTS!

ACTORS FROM ANDY'S PREVIOUS CLASSES ARE OFTEN CALLED IN TO DISCUSS REPRESENTATION AND FOR UPCOMING COMMERCIALS.



Learn the best way to audition for voice over commercials and get the essential ingredients to book the voice-over gig. After each class you will get a raw demo reel of your class work!

** PLEASE NOTE: THIS CLASS HAS A PAYMENT PLAN -
YOU ONLY NEED TO PUT DOWN $200 TO RESERVE YOUR SPOT **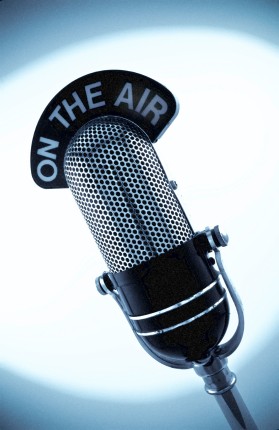 Andy is one of the most popular CD's in this business and one of our most popular instructors! Not only does Andy bring almost 20 years of casting experience to his class, but he is also constantly seeking out opportunities for his students to audition in the real world.

LEARN EVERY IN and OUT of the VOICE-OVER INDUSTRY
- PERFECT YOUR CRAFT -MEET AGENTS!
"I like to choose the agents according to the needs, types and abilities of the students... Once I know everyone's ability, voice type, strengths, etc. I'll reach out to the agents that are looking for what they have to offer. I&
---
Format
Week 1: The Basics / Commercial copy

Week 2: Partnered Reads / Reading Wild on Multi-Character Copy

Week 3: Animation Overview

Week 4: Perfect your VO copy with Andy and prep for Showcase

Week 5: Showcase with 3 very reputable VO Agents!

**Your work is recorded & sent to you after the class to review!
After each class, you will receive an email with a link so
you can hear your work!




PREPARATION
Please go to MY ACCOUNT to create your One on One Webpage. Be sure to upload your headshot and enter in your credits.

**ALWAYS BRING A HARD COPY OF YOUR HEADSHOT/RESUME TO CLASS**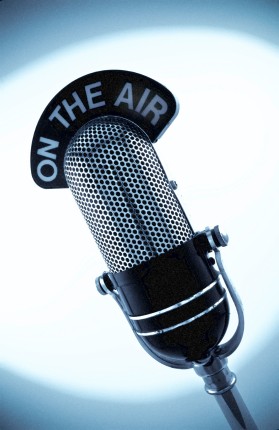 ** PLEASE NOTE: THIS CLASS HAS A PAYMENT PLAN -
YOU ONLY NEED TO PUT DOWN $200 TO RESERVE YOUR SPOT **

***Class Structure is subject to change.

This seminar or class is for educational purposes only and will not secure or provide opportunity for employment in the field or representation by an agent. One on One is bonded in the State of California: #70978001
---
About Andy Roth▼

One of New York's busiest freelance commercial casting directors, Andy Roth's career has spanned almost two decades. After several years as the in house booth director for one of the country's top commercial talent agencies, Cunningham Escott Slevin & Doherty, he left to start his own business. Since then he has been working for many of the biggest advertising agencies, casting houses and production companies in the world. His handiwork can be seen on just about any network, cable channel, video game system and all over the Internet.

Currently, in addition to his casting career, Andy teaches voice over at New York University and is a regular guest artist/speaker at many highly regarded acting schools including Rutgers and Syracuse.
Success Stories

After attending Andy Roth's Voiceover Class, Elise met Chris Davis of Access Talent and they have been working together ever since!

Elise Arsenault
After attending the Agent Showcase during Andy Roth's voiceover class, Mark was signed with Access Talent!

Mark St. Cyr

After taking Andy Roth's 4-week VO workshop, Mila was called in by Ed Batchelor from Arcieri & Associates and now they are freelancing together!

Mila Milosevic

After taking a class with Andy roth, Jean-Luc was called in for an audition for a commercial!

Simone Policano

After taking a class with Andy roth, Jean-Luc was called in for an audition for a commercial!

Jean-Luc McMurtry

After taking a class with Andy Roth, Andee was called in for an audition for a commercial!

Andee Buccheri

After taking a class with Andy Roth, Addie was called in for a meeting with both Jason Sasportas from Stewart Talent and Matt Smith from the Paradigm Agency. She was also called in for an audition by Andy Roth for a commercial!

Addie Weyrich

After taking Andy Roth's 4 Week VO intensive, Emily was called in for an on-camera audition!

Emily Batsford

After taking Andy Roth's four-week voice-over workshop, Graci met Barry Kolker of About Face in the class showcase and is now freelancing with him!

Graci Carli

After taking Andy Roth's four week voice-over workshop, Monica is now freelancing with Barry Kolker from About Face!

Monica Salazar Olmsted

After taking Andy Roth's voiceover class, Elise was called in for an audition.

Elise Taff

After taking Andy Roth's class at One on One, Rachel was called in to audition for a STAPLES commercial.

Rachel Kenney

After taking Andy Roth's class and showcase at One on One, Guy was called in by Jason Sasportas from Stewart Talent for a meeting.

Guy Whitlock

After taking Andy Roth's class and showcase at One on One, Kelsey was called in for a meeting by Ed Lewis from Arcieri And Associates.

Kelsey Lidsky

After taking Andy Roth's class and showcase at One on One, Joseph was called in by Ed Lewis from Arcieri And Associates and they are now working together.

Joseph Medeiros

After Haley took commercial casting director Andy Roth's voiceover class, he called her in for a Spotify commercial and she BOOKED IT!

Haley Clair

After attending Andy Roth's 4-week Voice Over class, Andy called Margaux in to audition for a radio commercial.

Margaux

After hearing Adam's work in class, Voiceover Casting Director Andy Roth CALLED HIM IN for a NEW ANIMATED SERIES!

Adam Andrianopoulos

After hearing Laura's work in class, Voiceover Casting Director Andy Roth CALLED HER IN for a NEW ANIMATED SERIES!

Laura High

After hearing Juliane's work in class, Voiceover Casting Director Andy Roth CALLED HER IN for a NEW ANIMATED SERIES!

Juliane Godfrey

After hearing Rachel's work in class, Voiceover Casting Director Andy Roth CALLED HER IN for a NEW ANIMATED SERIES!

Rachel B. Joyce

After seeing Jeremy's work in a Voice Over Workshop, casting director Andy Roth CALLED HIM IN for a meeting with ATLAS TALENT AGENCY and they are now working together!

Jeremy Russial

After seeing Elyse's work in a Voice Over Workshop, casting director Andy Roth CALLED HER IN for an ON-CAMERA McGruff the Crime Dog PSA!

Elyse Price

After seeing Nikka's work in a Voice Over Workshop, casting director Andy Roth CALLED HER IN for an ALMOND JOY COMMERCIAL!

Nikka Graff Lanzarone

After seeing Jimmy's work in a Voice Over Workshop, casting director Andy Roth CALLED HIM IN for an ALMOND JOY COMMERCIAL!

Jimmy Kieffer

After seeing Michael's work in a Voice Over Workshop, casting director Andy Roth CALLED HIM IN for a WENDY'S COMMERCIAL!

Michael James Levy

After seeing Timothy's work in a Voice Over Workshop, casting director Andy Roth CALLED HIM IN for an ADIDAS COMMERCIAL!

Timothy Smith

After seeing William's work in a Voice Over Workshop, casting director Andy Roth CALLED HIM IN for an ADIDAS COMMERCIAL!

William Smith

After working with Hannah in a VO class, Andy Roth called her in for a radio spot and she was put on hold!

Hannah Rose

After seeing Ashley's work in class, Voiceover Casting Director ANDY ROTH called her in to AUDITION for a P&G COMMERCIAL and a WQXR PROMO!

Ashley Moniz

After seeing Dana's work in class, Voiceover Casting Director ANDY ROTH called her in to AUDITION for a P&G COMMERCIAL!

Dana Jacks

After taking Andy Roth's Voiceover Class w/agent showcase, Sara was called in by INNOVATIVE ARTISTS to discuss representation!

Sara Martinez

After taking Andy Roth's Voiceover Class w/agent showcase, Christopher was called in by INNOVATIVE ARTISTS to discuss representation!

Christopher Randolph

After taking Andy Roth's Voiceover Class w/agent showcase, Steve was called in by INNOVATIVE ARTISTS to discuss representation!

Steve Wilson

After taking Andy Roth's Voiceover Class w/agent showcase, Noelle was called in by INNOVATIVE ARTISTS to discuss representation!

Noelle P. Wilson

After seeing his work in the Voice Over Workshop and Agent Showcase with ANDY ROTH, MATTHEW HARRIS got called in to meet with Ed Batchelor at ARCIERI & ASSOCIATES!

Matthew Harris

After seeing his work in the Voice Over Workshop and Agent Showcase, ANDY ROTH called in MATTHEW HARRIS to audition for a COKE ZERO commercial and he BOOKED IT!

Matthew Harris

After meeting Andy Roth in the Bridge Program, Christo was recommended for a commercial audition and he BOOKED IT!

Christo Grabowski

After taking the Voice-Over Workshop & Agent Showcase with Andy Roth, Brittany was brought in to discuss representation with STEWART TALENT and they SIGNED HER!

Brittany Pressley

After attending a class with Andy Roth during the BRIDGE Program, Christo Grabowski was called in for a commercial and BOOKED IT!

Christo Grabowski

After meeting her in Andy Roth's Three Agent Showcase, VO Agent Marla Weber-Green from Stewart Talent signed Brittany Pressley.

Brittany Pressley

After meeting her in the Advanced Industry Workshop, Andy Roth called her in for a commercial VO audition for Perrier!

Laura Lassy Townsend

After the Agent Showcase in ANDY ROTH'S Voiceover Class, Margo was CALLED IN by a Voiceover Agent at Arcieri & Associates!

Margo Hammond

After taking ANDY ROTH'S voiceover class, Carly was CALLED IN by THREE VOICEOVER AGENTS - Jason Sasportas at Stewart Talent, Meredith McKeon at Atlas Talent and Ed Batchelor at Arcieri & Associates!

Carly Robins

After the Agent Showcase during ANDY ROTH'S VOICEOVER CLASS, Brad was called in by a Voiceover Agent at ATLAS TALENT to discuss representation!

Brad Rakushin

After Seeing Ade's work in The Advanced Industry Workshop, ANDY ROTH called Ade IN TO AUDITION for a VOICE OVER the next Day!

Ade Otukoya

After taking Andy Roth's voiceover class, Rachel was CALLED IN for a voiceover commercial the next week!

Rachel B. Joyce