EXCLUSIVE 2-Day Masterclass with LA's Sara Mornell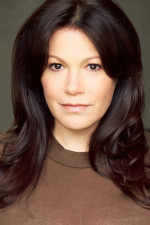 ---
Dates: Sat 9/16 @ 12pm
Meets 2 times: 9/16 9/17
---
WORK WITH THE ON-SET ACTING COACH FOR ALL LIONSGATE TV SHOWS (I.E. NETFLIX'S ORANGE IS THE NEW BLACK, HULU'S CASUAL, AND CMT'S NASHVILLE) IN THIS RARE TWO-DAY AUDITION MASTERCLASS!


No matter the stage of their career, whether they're long time series regulars or actors just beginning to be seen, there is always one consistent issue: very few actors can master the audition. The Mornell Weekend Audition Intensive immediately breaks down what it takes to book and has been a life-changing, empowering course for actors. Previous intensives have included series regulars from
GAME OF THRONES, CSI, SCANDAL, REIGN, ZOO, and more.

Sara Mornell is revolutionizing the way actors are being trained. She has taken classical training and updated it to work more accurately for today's Film and TV.


"My job is to get you on set, not keep you in a classroom. The hardest aspect of our career is the audition so I believe actors should learn to master that art form first. I created this intensive to jump-start and clarify that process. It's a year of class in just two days and will have immediate effect on an actor's booking and callback rate. Most actors have taken plenty of acting classes but those don't always translate when it comes to the audition room; we need to have a more accurate focus on auditioning. There is a huge difference between acting and auditioning."

This class has been an invaluable experience for every actor who has taken it. Sara's insight, no BS approach to coaching, effectively changes the way individuals approach their career and auditioning,
as well as dramatically increase booking rates.

CLICK HERE to learn more about Sara.
This class will cover:
The Mornell Method for approaching audition material. Actors are finding this method more accurate and helpful than any other process that's been taught

How to do a phenomenal self-tape with examples from actors who've booked off their tapes with Sa

---

Format

You will work ON-CAMERA with Sara using specific sides she has chosen for you in advance based upon your One On One webpage.



**Your scene is video taped & made into a movie clip!
After this intensive, you will receive an email with a link so
you can watch your own video clip from this class.


PREPARATION
Please go to MY ACCOUNT to create your One On One Webpage. Be sure to upload your headshot and enter in your credits. It's especially important so that the guest for this workshop can view your online resume ahead of time.

SIDES PREPARATION
Look out for your sides assignments to be posted under "class sides" approximately 1 - 3 days prior to class.

---

About Sara Mornell▼

Sara Mornell, is a working actor, author, director, and coach. Residing in Georgia, Mornell now splits her time between the Southeast and Los Angeles. Her credits include Becker, Judging Amy, People Like Us, Six Feet Under, George Clooney's HBO pilot Kilroy, Lie to Me, CSI: NY, Bones, Paranormal Activity, Wicked City, and the Darkness with Kevin Bacon and many more.

Sara came to coaching during a brief hiatus from acting when she was asked to coach one of her agent's other clients for an upcoming audition. That client successfully booked the job, and Sara's love of coaching was born. She then realized that the key to successfully coaching actors was to continue to be a working actor herself. For the past decade Sara has been developing the Mornell Method. A more relevant approach for actors to use when traditional training fails. Taking classical training and updating it for today's working film and TV actor with unprecedented results.

Mornell coaches actors all over the world privately and in sold out multi-day audition intensives. Her intensives are for those who seek that edge of distinction while in the room. Former students who have attended felt the work was an invaluable experience, and as coach Sara is known for changing actors' lives and dramatically increased booking rates.