On-Camera with Paul Davis of CALLERI CASTING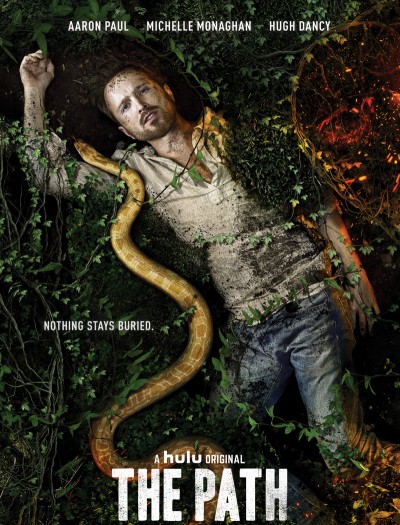 ---
---
Work with Paul Davis of Calleri Casting!
Paul is working on season 3 of Hulu'sTHE PATHstarring Aaron Paul and
Paul Rudnick'sBIG NIGHTat the Kirk Douglas Theater in CA!




On Broadway, Paul has worked onTHE VISITwith Chita Rivera,LIVING ON LOVEwith Jerry O'Connell and Anna Chlumsky,THE ELEPHANT MANwith Bradley Cooper,HEDWIG AND THE ANGRY INCHwith Neil Patrick Harris, Darren Criss, and Taye Diggs.


Additional credits include:Mike Cahill'sI ORIGINS,the upcoming featureLOOK AWAYwith Benjamin Walker andChloë Sevigny,DOCTOR FAUSTUSfor Classic Stage Company,BILOXI BLUESfor People's Light,HEAD OVER HEELSproduced by Gwyneth Paltrowfor Oregon Shakespeare Festival,
andSTEEL MAGNOLIASfor Cleveland Playhouse.


This class is on-camera.
---
Format
THIS CLASS IS FOR NEW STUDENTS ONLY- This means, please do not sign up for this class if you have taken class with Paul within the past three years.

Paul will personally choose 2 contrasting sides for you to prepare ahead of time and will work generously with you in class on each scene. Please come dressed appropriately for the camera. Bring one or two accessories that you can use to change for the other character - you do not need a whole costume change.

**Your scene is video taped & made into a movie clip!
After this class, you will receive an email with a link so
you can watch your own video clip from this class.
PREPARATION
Look out for your side assignments to be posted under "class sides" 1-3 days before the class. You'll do one role in the first half of class and the second role after the break. Please dress as you would if you were called in for an on camera audition (ladies, be mindful of hair and makeup) and (if appropriate) bring a swift partial-clothing change as for your second role (nothing that would require a bathroom visit, but an item or two, or simple hair change, or whatever, that transitions you appropriately to the second role!).
***Class Structure is subject to change.
This seminar or class is for educational purposes only and will not secure or provide opportunity for employment in the field or representation by an agent. One on One is bonded in the State of California: #70978001
---
About Paul Davis
▼
Paul is a Casting Director with the busy and incredibly popular CALLERI CASTING, working primarily on indie FILMS and THEATER.

Calleri Casting has called in & cast several One on One actors, including:

Jeff Burchfield*
Susan Kim
Gabra Zackman
Mark Delabarre
Armand Anthony
Teddy Sears
Candice McKoy
Inna Krieger
Kristen Cerelli
Maren Perry
Robyn Hatcher
Ayo Haynes*
Kim Cristo*
J King
Dennis Vargas*
Joseph Gallagher*
Suzanne Ceretta

* BOOKED THE ROLE!
The Calleri office just completed casting Mike Cahill's (Another Earth) newest feature i origins, Sondheim's Passion at CSC, Vanessa Redgrave and Jesse Eisenberg at Rattlestick, Holly Hunter at the Flea, David Ives's All in the Timing revival, and are beginning their third season at the Williamstown Theater Festival in the New Year.

The office recently won 4 Artios Awards in Outstanding Achievement in Casting - for Broadway's Venus in Fur, The Cherry Orchard at CSC, A Doll's House at Williamstown, and the short film High Maintenance.

Credits Include:
WINTER OF FROZEN DREAMS w/Keith Carradine and Thora Birch
ERAGON w/John Malkovich, Jeremy Irons, Sienna Guillory
CITY OF YOUR FINAL DESTINATION, dir by James Ivory (REMAINS OF THE DAY, THE WHITE COUNTESS, etc.)
THE WHITE COUNTESS w/Ralph Fiennes
HEIGHTS w/Glenn Close
THE JIMMY SHOW w/Ethan Hawke
ESTHER KAHN w/Sir Ian Holm & Summer Phoenix
LISA PICARD IS FAMOUS w/Sandra Bullock, Charlie Sheen & Mira Sorvino-dir. Griffin Dunne
THE CRUCIBLE w/Daniel Day Lewis & Winona Ryder

Television:
PILOTS FOR: (NBC) HASKETS CHANCE, (ABC) COMMANDER-IN-CHIEF, (FOX) POOL GUYS
All roles on the ABC series HOPE & FAITH
LIPSTICK JUNGLE
ARMY WIVES

Theater:
WILLIAMSTOWN THEATER FESTIVAL

CLASSIC STAGE COMPANYCAT ON A HOT TIN ROOF (for Broadway)
BEAUTY ON THE VINE (Theatre Row)
GODS EAR (New Georges)
Hartford Stages Brand New Festival, Productions at The Long Wharf, CARRIE @ PS 122, THE THUGS @ Soho Rep, THE VAGINA MONOLOGUES, NY Stage and Film Company, WIDOWERS HOUSES, James Joyces THE DEAD, SMALL TRAGEDY, LOBBY HERO, GOODNIGHT CHILDREN EVERYWHERE- Richard Nelson, Lincoln Center Theater, Mark Taper Forum, A.C.T., Goodman, CSC Repertory, and Huntington Theater Companies.
Success Stories

After taking a class with Paul Davis from Calleri casting, Chad was called-in to audition for a co-starring role in THE PATH.
Chad Anthony Miller

After Paul Davis met James during the Bridge Program, he called James in for an audition.
James Reed

After meeting her in class, Paul Davis called in Isabelle for THE PATH on HULU and she BOOKED a recurring role!
Isabelle Pierre

After meeting Jessica in class, Paul Davis of Calleri Casting CALLED HER IN for a LEAD ROLE in the off-Broadway play "CITY OF!"
Jessica Nesi

After taking Paul Davis's class from Calleri Casting, Maggie was CALLED IN to audition for A Month in the Country at Classic Stage!
Maggie Horan

After taking classes with both Erica Jensen and Paul Davis of CALLERI CASTING, Lisa was brought in to audition for Everything You Touch at the RATTLESTICK PLAYWRIGHTS THEATER and she BOOKED the role!
Lisa Kitchens

After seeing him in the Alaine Alldaffer Workshop, Paul Davis of CALLERI CASTING called him in to audition for a PLAY!
Thomas Muccioli

After taking Paul Davis's on-camera class, she was called in for a lead role in a play at the Long Wharf Theatre and Hartford Stage.
Elizabeth DeRosa

After seeing Devin's work in class, Paul Davis of CALLERI CASTING called him in to audition for THE MOUNTAINTOP!
Devin Haqq
After meeting Kelly Jo in class, Paul Davis of CALLERI CASTING called her in for a role in a play at the RATTLESTICK THEATER!
Kelly Jo Reid

After meeting Matthew in class, Paul Davis of CALLERI CASTING called him into the FINAL CALLBACKS of a world premiere play at the LONGWHARF THEATRE!
Matthew Harris

After meeting Paul Davis of Calleri Casting at an intensive, Carlton was called in to audition for a production at the Long Wharf Theatre!
Carlton Tanis

After taking a class with Paul Davis of CALLERI CASTING, Marisa was called in to audition for ARMY WIVES on LIFETIME!
Marisa Vitali