Indie Film Intensive with Award Winning Director Paul Schattel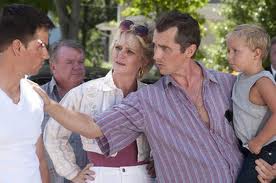 ---
---
Paul Schattel will be assigning
Sides from one of his new projects!
Paul Schattel Directed THE MOURNING PORTRAIT
starring Emmy Award Winner and Oscar Nominated Melissa Leo,
Wentworth Miller (Resident Evil: Afterlife),
Dermot Mulroney (Burn After Reading), & Diane Ladd (28 Days)

CLICK HERE for THE MOURNING PORTRAIT Official Site
Paul's last two movies included SINKHOLE and ALISON
ALISON premiered at the Los Angeles International Film Festival
and won BEST DIRECTOR, BEST SCREENPLAY and BEST ACTRESS there!
CLICK HERE for the Official site for ALISON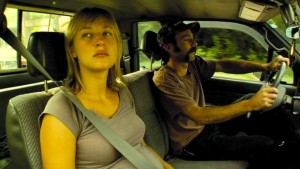 Format
PREPARATION
Please go to MY ACCOUNT to create your One on One Webpage. Be sure to upload your headshot and enter in your credits. It's especially important so that the film director for this workshop can view your online resume ahead of time.
ALWAYS BRING A HARD COPY OF YOUR HEADSHOT/RESUME TO THE INTENSIVE!

SIDES PREPARATION
Look out for your sides assignments to be posted under "class sides" approximatley 1 - 3 days prior to class.

***Class Structure is subject to change.
---
About Paul Schattel▼
Paul Schattel is an award-winning writer/director. In addition to making feature films, he has been a columnist, a journalist and a teacher.
THE MOURNING PORTRAIT: Starring Melissa Leo, Wentworth Miller, Dermot Mulroney and Diane Ladd!
ALISON:
World Premiere: 2010, Los Angeles International Film Festival
and winner of Best Director, Best Screenplay, Best Actress

http://www.mountainx.com/ae/2010/101310his-aim-is-true
SINKHOLE:
'A country noir highlight.' Los Angeles Times
"Winner of Best Narrative Feature at the 2004 Indie Memphis Film Festival, Sinkhole is the first film to grapple with the personal devastation wrought by the methamphetamine trade. Filmmaker Paul Schattel presents the rural South as it is, not as Hollywood imagines it." The Arkansas Arts Council
World Premiere, 2004, Dances With Films, Los Angeles.
Success Stories

Joe was called in by Paul Schnee of BARDEN SCHNEE CASTING for the TV Show THE HEART, SHE HOLLER with Patton Oswalt!
Joe Lanza