1ST TIME SESSION GUEST: Casting Director Jenn Haltman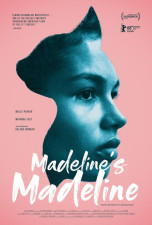 ---
---
Meet new session guest Jenn Haltman of Jenn Haltman Casting. Jenn formerly cast for New York Theatre Workshop and is now the resident casting director for Portland Stage where she is about to begin casting their 18/19 season!
She's cast for Portland Stage, Virginia Repertory Theatre, Sharon Playhouse, Fault Line Theatre, and the Sundance film Madeline's Madeline.
---
Format
Jenn would like to see a contemporary monologue of your choice.
CLICK HERE FOR STOCK SIDES or bring your own that are 2 pages in length.
(YOU must provide a copy for the reader.)
PLEASE ARRIVE 20 MINUTES BEFORE YOUR APPOINTMENT TIME AND BE PREPARED TO STAY UP TO AN HOUR AFTER.

This seminar or class is for educational purposes only and will not secure or provide opportunity for employment in the field or representation by an agent. One on One is bonded in the State of California: #70978001
---
About Jenn Haltman
▼
Jenn Haltman is a freelance theatre, film, and new media casting director. Recent theatre projects include Babette's Feast, Red Herring, The Niceties, and Sex and Other Disturbances (Portland Stage), A Christmas Carol (Hartford Stage), Music Man, Far Away (Sharon Playhouse), and The Wedge Horse (Fault Line). Films include "Boy Meets Girl" (dir. Eric Schaeffer), the award-winning short "Behind the Wall" (dir. Bat-Sheva Guez), and the 2017 Sundance selection "Madeline's Madeline" (Josephine Decker). As Co-Producing Artistic Director of Between Two Boroughs Productions, Jenn has cast and directed Summertime and The Understudy and is in pre production for Cannibal Galaxy: a love story (June 2018). Other directing credits include the recurring Cast and Loose Live! at Joe's Pub and Maybe Never Fell for Axial Theatre Company. Previously, Jenn was the Casting Associate at New York Theatre Workshop (shows include Peter and the Starcatcher, Little Foxes, Aftermath, The Seven) and worked with Page 73 Productions, Pig Iron Theatre Company, and Soho Rep. She is a proud graduate of Muhlenberg College. www.betweentwoboroughs.com