CANCELLED: Casting Director Robyn Knoll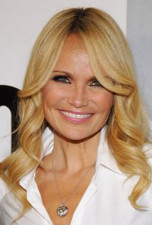 ---
---
New Session Guest! Robyn Knoll is currently casting the upcoming SAG film SADDLE UP shooting in NYC . Robyn most recently cast the Feature Film STONEHENGE starring Kristin Chenoweth.

SADDLE UP PRINCIPLE CAST BREAKDOWN:
Bo Black: Our hero. Typical cock-of-the-walk who has one major problem besides his attitude. He's in his 30's and has nothing to show for it. After all his dreams, schemes, and excursions have failed, the only thing left is his friend Luke, who he selfishly uses. Bo has blind courage, but no direction, nor follow-through. His lessons in the story involve epiphanies about his shortcomings and being blind to the needs of others. He realizes the title of "Hero" is only bestowed after true sacrifice.
Jane Plain: The female romantic lead of the story, Jane is the consciousness of the story. She lives in the shadow of her sister, who is on the surface, much more beautiful. But Jane is wise beyond her years. She realizes someone must see her worth, not her appearance. She is the maternal support to the town. Jane's loyalty to her community and her family (the town) trumps her love for Bo. Her lesson is that she must learn to trust.
Luke White: Bo's best friend and the other half of the "bro-mance" in this film. He is what we know today to be "Metro." Like so many characters in this film, Luke isn't doing what he was destined for, and his talents are being wasted. He needs to embrace his true talents and stop trying to be something he's not. Type: Donald Faison (Clueless, Scrubs), Damon Wayans Jr. (Happy Endings)
Celestial Plain: Jane's younger sister, she fancies herself beautiful and she's right. She is what society today would call a "perfect 10." She's blonde, buxom, the supermodel of the town. She is a classic gold-digger and she'll do what she needs to do to achieve that goal. Type: Diana Agron (Glee), younger Pamela Anderson or Carmen Electra
Sheriff Von Fecal Heiter: The flamboyantly gay (even if he doesn't know it) Sheriff, with a thick German accent, is the heart of the story. He represents pure, unconditional love. He is silly, selfless, klutzy, kind, gentle-hearted and absolutely NOT qualified to be the town Sheriff. Type: Greg Kinnear (As Good As It Gets, Little Miss Sunshine), Kevin Bacon
Fache Villàin (pronounced Vil-LAYNE): The town bully. He owns the town yet lives one town over because he would never lower himself to live in a town full of "petunias"- ironic considering his most prized possessions are his "killer" miniature Poodles. Villàin represents the perspective of the small mind, however he has a secret heart-of-gold. Type: Tim Curry (Rocky Horror Picture Show), Alec Baldwin (30 Rock), Russell Crowe
The Mysterious Stranger (Peddler): A mobster in appearance, but he represents the universal truth that all human beings feel, whether conscious or not, that there is a natural state of things and when they are not in their natural state, things must be fixed. Type: Ray Liotta (Goodfellas), Christopher Walken (Suicide Kings)
Three Amigos: There is a fun song in the film in which the Three Amigos appear and sing. They make a small appearance at the end of the film as well. Actor's schedules are very complicated and if Steve Martin, Chevy Chase, and Martin Short are avai
---
Format
Robyn would like to see a Contemporary Monologue or Sides of Your Choice.
CLICK HERE FOR STOCK SIDES or you may bring your own that are 2 pages in length.
(YOU must provide a copy for the reader.)
PLEASE ARRIVE 20 MINUTES BEFORE YOUR APPOINTMENT TIME AND BE PREPARED TO STAY UP TO AN HOUR AFTER.

ALSO, DO NOT SIGN UP FOR A CLASS AND A SESSION IN ONE NIGHT, BUT FEEL FREE TO SIGN UP FOR TWO OR MORE SESSIONS AND THE NIGHT MONITOR WILL WORK WITH YOUR TIME SLOTS.

This seminar or class is for educational purposes only and will not secure or provide opportunity for employment in the field or representation by an agent. One on One is bonded in the State of California: #70978001
---
About Robyn Knoll
▼
Robyn Knoll was born in Brooklyn, New York and attended the prestigious City College of New York majoring in theatre, and continued her acting training at the Neighborhood Playhouse. She went on to have an illustrious career as an actress, casting director and producer whose films have appeared in numerous film festivals around the world including Sundance, Toronto, Telluride, Seattle, London and Spain. She has assisted Casting Directors Bonnie Timmerman, Deb Aquila and Judy Henderson in New York.
Robyn has cast The Size of Watermelons starring Paul Rudd and Love Is All There Is starring Angelina Jolie.
She has recently relocated back to New York City and is casting two upcoming feature films as well as working with Judy Henderson.