Christopher Silveri of Center Stage Mgmt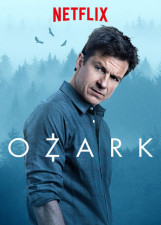 ---
---
Chris signed Torsten J. and Gabbie F. after his 2018 sessions!
Chris currently represents SEVEN actors he met at One on One!
Boutique Session: Chris's management company is a great place if you're looking for your first manager. Chris is giving, relaxed, and willing to work with actors searching for rep!

Christopher's clients have been seen on Netflix's OZARK, AMC's DIETLAND, UNBREAKABLE KIMMY SCHMIDT, HBO's DIVORCE, TV LAND's YOUNGER.
---
Format
Chris would like to see either a side or a monologue.
CLICK HERE FOR STOCK SIDES or bring your own that are 2 pages in length.
(YOU must provide a copy for the reader.)
PLEASE ARRIVE 20 MINUTES BEFORE YOUR APPOINTMENT TIME AND BE PREPARED TO STAY UP TO AN HOUR AFTER.

This seminar or class is for educational purposes only and will not secure or provide opportunity for employment in the field or representation by an agent. One on One is bonded in the State of California: #70978001
---
About Christopher Silveri
▼

Christopher D. Silveri takes great pride in his career that has spanned many functions within the entertainment field. After a brief stint in acting, he moved on to cast commercials with Liz Lewis Casting Partners. He then went on to head up the Legit Department (Theater, TV and Film) at Gilla Roos, Ltd.
Formerly the Vice President of Talent Management at Prestige Management Group, Christopher represented clients who worked on both coasts and could be seen in all mediums of the entertainment business. His clients had recurring roles on CBS' BULL, BLUE BLOODS, ABC's QUANTICO, FOX's GOTHAM, NBC's THE BLACKLIST, Law & Order: SVU, Netflix's ORANGE IS THE NEW BLACK, UNBREAKABLE KIMMY SCHMIDT, HBO's THE DEUCE, The Night Of, Starz' Power, TV Land's Younger, VH1's The Breaks.
He has had Guest Stars on nearly all television shows shooting here in NY. Lest we forget the always special Film medium: Ocean's 8, The Only Living Boy in New York, What Happened Last Night, Monster, Life & Death of John Gotti, Going in Style... To name a few!
After 12 years in the industry, Christopher has opened up his very own company called CENTER STAGE MANAGEMENT.
Success Stories

After taking a session with Chris Silveri of Prestige Management, Darren was called in to discuss representation.
Darren Lipari