ON-CAMERA: Rebecca Yarsin of HOUSE CASTING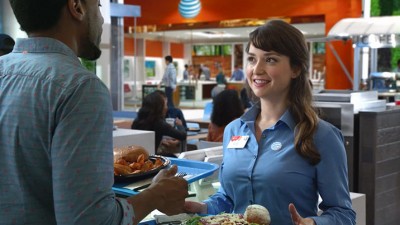 ---
---


WorkON-CAMERAwith Rebecca Yarsin
of House Productions.

Rebecca is one of the busiest Commercial CDs in NYC.She isconstantly seeking both Union and Non-Union talent!She also works on many web series, shorts and playsinNYC.


Recent commercials include:T-MOBILE, SMARTWATER, AT&T, SAMSUNG, VERIZON, TIME WARNER, GILLETTE, APPLE, CADILLAC, CHEVY, POP CHIPS, HEINEKEN,DOVE, TARGET, SOUR PATCH KIDS, OLD NAVY, MACY'S, KETEL ONE, BACARDI, and many others.

---
Format
CLICK HERE for Commercial Copy or bring your own.

PLEASE ARRIVE 20 MINUTES BEFORE YOUR APPOINTMENT TIME AND BE PREPARED TO STAY UP TO AN HOUR

AFTER. ALSO, DO NOT SIGN UP FOR A CLASS AND A SESSION IN ONE NIGHT, BUT FEEL FREE TO SIGN UP FOR TWO OR MORE SESSIONS AND THE NIGHT MONITOR WILL WORK WITH YOUR TIME SLOTS.
Your session will be on-camera and sent to you the next day!
This seminar or class is for educational purposes only and will not secure or provide opportunity for employment in the field or representation by an agent. One on One is bonded in the State of California: #70978001
---
About Rebecca Yarsin
▼
Rebecca Yarsin has worked as a Casting Director, Teacher, Director, Stage Manager, and Producer. She is a Casting Director at House Casting, where she has been casting commercials for the past 11 years. She has cast thousands of commercials including T-Mobile, Smartwater, AT&T, Samsung, Verizon, Time Warner, Gillette, and Apple. Additionally, she casts for voice overs, videogames, films, webisodes, music videos, and many more things. Rebecca has also worked with directors Derek Cianfrance, Neal Brennan, Ken Kwapis, David Gordon Green, Matt Aselton, James Mangold, and Mike Maguire. She has directed multiple shorts, a web series, as well as numerous plays in and around NYC. She has Stage Managed even more, ranging from Festivals to Broadway.
Success Stories

After attending a session with Rebecca from House Casting at One on One, Lamar was asked to audition for a Samsung spot which he later booked.
Lamar Richardson