LEGIT AGENT Alice Skiba of AboutFace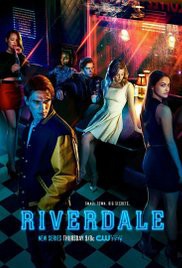 ---
---
Meet withAlice Skiba of AboutFace,
who boasts an amazing client list andis looking to
build her roster at One on One!
DOUBLE PUNCH SESSION!
PLEASE ONLY SIGN UP FOR THIS IF YOU HAVE NOT MET WITH ALICE IN THE PAST.
Alice's clients can be seen in The CW'sRIVERDALEwith Cole Sprouse,HIDDEN FIGURESwith Octavia Spencer, Amazon'sSNEAKY PETE,GOTHAM,THE BLACKLIST,HOUSE OF CARDS,ORANGE IS THE NEW BLACK,LAW & ORDER: SVU,JOHN WICKwith Keanu Reeves, Netflix'sDAREDEVIL, Netflix'sSENSE8with Terrence Mann,BLUE BLOOD
---
Format
CLICK HERE FOR STOCK SIDES or you can bring your own that are 2 pages in length.

(YOU must provide a copy for the reader.)

PLEASE ARRIVE 15-20 MINUTES BEFORE YOUR APPOINTMENT TIME.

This seminar or class is for educational purposes only and will not secure or provide opportunity for employment in the field or representation by an agent. One on One is bonded in the State of California: #70978001
---
About Alice Skiba▼
Alice Skiba has been with the AboutFace division of Carson Kolker Org. Ltd for 13 years. She is now head of that division, covering film, television, and commercials for her clients. Some of their recent bookings include series regulars, supporting, guest stars, recurring, and co-stars on RIVERDALE, ORANGE IS THE NEW BLACK, SENSE8, BILLIONS, THE BLACKLIST, SNEAKY PETE, SHADES OF BLUE, THE DEUCE, GIRLS, JON GLASER, YOUNGER, and LAW & ORDER: SVU. Some recent national and regional commercials booked include NATIONWIDE, VERIZON, NIKE, JIFFY LUBE, and BURGER KING. Looking forward to meeting new talent!
Success Stories

After meeting Alice Skiba of AboutFace Talent at the Agent & Manager Panel, Mariah was called in to discuss representation!

Mariah Leath

After meeting Alice Skiba of AboutFace Talent at the Agent & Manager Panel, Makaela was called in to discuss representation!

Makaela Shealy

After meeting Marcin in a private session, Alice Skiba of About Face Talent CALLED HIM IN and they are now WORKING TOGETHER!

Marcin Paluch

After meeting Scott in a private session, Alice Skiba of the About Face Division of Carson-Kolker sent him out for a GUEST STAR ROLE on GIRLS and HE BOOKED IT!

Scott Baker

After meeting Scott in a private session, Legit Agent Alice Skiba from the ABOUT FACE Division of CARSON-KOLKER called him in to discuss representation and he was SIGNED!

Scott Baker