ONLINE PANEL (12:30pm PT / 3:30pm ET): Meet FOUR LA Managers in ONE afternoon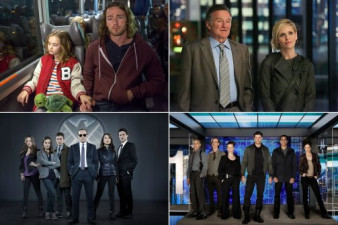 ---
Date: Sun 8/16 @ 3:30pm ET / 12:30pm PT
---
Join us LIVE online!
You will receive a Zoom link and instructions at least 6 hours before the beginning of class. Please check your spam and promotions folder. If you still do not see the email, please email us at info@oneononenyc.com! If you sign up for the class the day before or the day of, please also email us so we can provide you with your Zoom link.
Looking to meet some of the industry's top representative professionals?

This is an amazing opportunity to meet & work with
FOUR LEADING LA MANAGERS IN ONE AFTERNOON!
Guests for the afternoon include:
Cheryl Martin from CMA ENTERTAINMENT
Javier Salgado from CHAMBER 37 ENTERTAINMENT
Michael Kaleda from BOLD MANAGEMENT & PRODUCTION
Susan Zachary from THE ZACHARY CO.
This is a great opportunity to SHOWCASE your work to
FOUR leading INDUSTRY PROFESSIONALS!
*Panel Guests Subject to Change*
---
Format
The only things you need are :
- Reliable Internet (Ethernet or Fast WiFI)
- A Laptop/Desktop computer is recommended (Phones/Tablets are doable)
- Quiet Room/Space
*FORMAT*
The panel will begin with quick introductions from each panelist, followed by a brief industry discussion with pre-selected questions from One On One / Next Level.
You will then be seen PRIVATELY by the panel using YOUR OWN SIDES (NO MORE THAN 2 PAGES IN LENGTH). After your scene performance, you will have a brief period to give a quick pitch of your career highlights.
WE WILL PROVIDE A READER. A DropBox link will be sent before the event for you to upload your scene for the reader to review. *NO MORE THAN 2 PAGES IN LENGTH*
Don't have sides of your own? Feel free to use ones from our online library - CLICK HERE
Your headshot/resume will be provided to the panelists DIGITALLY via your One on One / Next Level webpage. Please be sure your webpages are complete with headshot, resume, and ideally a video clip.
The private sessions will be performed in ALPHABETICAL ORDER BY LAST NAME. Please be patient if your last name is further down the list as there will be a wait. **No time requests will be taken.**
**PREPARATION**
Account - Please go to My Account to complete your webpage. Industry panelists are provided access to your webpage & contact information.

Sides - Please make sure your scenes are no more than 2 pages in length. You will be sent a DropBox link a few hours prior to the event for you to upload your sides.

Reader - We will provide a reader.

Headshot/Resume - The panelists are provided with industry accounts which have digital copies and are linked to your One on One / Next Level webpages. Please be sure your webpages are complete with headshot, resume, and ideally a video clip.
ONLINE CLASSES
You MUST have a reliable internet connection in order to have the optimal experience. One on One will NOT credit you if your class experience is affected by internet or technical issues on your end.
The Zoom link for each class is sent out approximately 6 hours beforehand. It is your responsibility to make sure you have the link and to reach out to One on One PRIOR to the start of class if you have not received it. Please be sure to check your Inbox, Promotions, and Spam folders.
If you sign up for an Online Class the day of, you must email info@oneononenyc.com so you can be sent the Zoom link for the class.
One on One is proud to offer our online classes with casting directors in both NYC & Los Angeles. The start time of the class along with the respective time zone is listed clearly on the class page. It is your responsibility to mark your calendars accordingly. One on One will NOT credit you if you did not take the time zone of the class into account.
Please understand that our workshops and classes are not job interviews or auditions. The presence of an industry guest is neither a guarantee nor a promise of employment, and such contact as you may have with a guest in a workshop rarely results in any further contact with that person. All workshop companies are prohibited by law from offering or attempting to obtain auditions or employment for you. ** It is the law for all talent training services, of which workshops are a part, to be bonded with the Labor Commissioner of the City of Los Angeles. This seminar or class is for educational purposes only and will not secure or provide opportunity for employment in the field or representation by an agent. Next Level Studios/One on One is bonded in the State of California: #70978001
** Panel guests subject to change.
**Format subject to change
---
About Industry Guests IV
▼
About Cheryl Martin
▼
Cheryl Martin is the CEO and Founder of CMA Entertainment. Martin has managed and developed talent for more than 20 years. Her prior accolades include Martin's numerous roles within the film and television sectors including serving as a produc- tion executive for Bloodline Films. There she was instrumental in producing projects such as "Never Die Alone," and managing talent on "Beauty Shop", "Cradle 2 The Grave", and "Everybody Hates Chris" (Paramount TV). Martin also produced films, "Peep Game" and "The Adventures of Umbweki."
Martin has produced and managed some of Hollywood's most sought after talent solidifying her as an industry who's who. Her strong alliances with agents, casting di- rectors, directors, and producers; integrated with her production expertise make her an asset in the industry. Her keen, experienced eye has developed a myriad of successes including breakout talent, Danielle Monè Truitt of "Rebel."
CMA develops talent across all media; holding a roster
encompassing literary talents, music artists, television,
film, thespians, and reality/social celebrities alike. She
also stands as a proud member of Screen Actors Guild,
Women In Film and as Corresponding Secretary for Tal-
ent Managers Association. The combination of her forti-
tude and extensive experience make CMA Entertainment one of the preeminent boutique management firms in Hollywood.
CMA: https://pro-labs.imdb.com/company/co0437598/?ref_=sch_int
About Javier Salgado
▼
Javier Salgado hails from the great city of Miami, FL. He started his career in management at Untitled Entertainment where he spent 5 years before starting his own company, Chamber 37 Entertainment. Chamber 37 reps actors, writers & directors.
About Michael Kaleda
▼
Michael Kaleda has worked in talent management for over 10 years. In that time, he has been involved with the careers of many including notable names such as Miles Teller, Jenny Slate, and Taraji Henson to name a few. In 2010, Michael Kaleda launched BOLD Management & Production alongside business partner, Anna Liza Recto. BOLD MP continually strives to foster the careers of a small, diverse and unique talent roster.
About Susan Zachary
▼
Susan Zachary is a first generation American. Upon earning her Master of Arts in German from UCLA, Susan began working in advertising/public relations for Millicent Braverman writing copy for RB Furniture ads and KFAC-FM's daily program "A Word on Books and Film." She then transitioned to Diener-Hauser-Bates Advertising only to be recruited by Paramount TV to replace Ed Neumeier as a story analyst. Within six months, Susan was promoted by then Paramount TV President Gary Nardino; who shortly thereafter segued to an exclusive film/TV deal and appointed Susan as his sole executive. During her tenure with Nardino, Susan developed iconic films Star Trek II and Star Trek III, ABC's miniseries War and Remembrance, and the first gay sitcom Brothers for Showtime, amongst others. In addition to her successful stint at Paramount, Susan also worked in the feature arm of Aaron Spelling Productions, Taft/Barish Productions, Columbia Studios, Universal Productions, TransPacific Films, Interscope Pictures and Rosemont Productions. On September 10, 2001, Susan launched The Marshak/Zachary Co. with her then husband, Darryl Marshak. During this time, Susan handled the careers of Curtis Armstrong, Pam Grier, Ernie Hudson, Roger Daltrey, Robin Givens, Huey Lewis, Deborah Ann Woll, Dan Lauria, Dana Davis, and Carla Jimenez, amongst others. Susan is a proud member of the Producers Guild of America and the Academy of Television Arts and Sciences. Her son, Charlie Marshak, is earning his PhD in Mathematics at UCLA
About Karli Doumanis
▼
Karli Doumanis has over 12 years experience in the entertainment industry. After working alongside Acting Schools, Immigration Lawyers, Entertainment PR and Talent Agencies, Karli found her love in Entertainment Business and working with actors, thus opening her own Talent management company. Karli Doumanis Management ran for two and a half years as a global company with offices in New York, Los Angeles and Australia. Karli is now at Brave Artists Management with a passion to represent an elite and select group of actors with undeniable talent, specializing in young adults and international talent.