How we benefit YOU!
We are an exclusive industry education based networking studio offering classes and private sessions for talented actors.
*Intimate On-Camera Classes
*One on One Sessions
*Most Supportive Environment
*Quicktime Video of Your On-camera Work
*Exclusive Castings Access
*Own Personal Webpage
*Receive Audition Requests by CD's and Film Makers
*No Annual Fees or Dues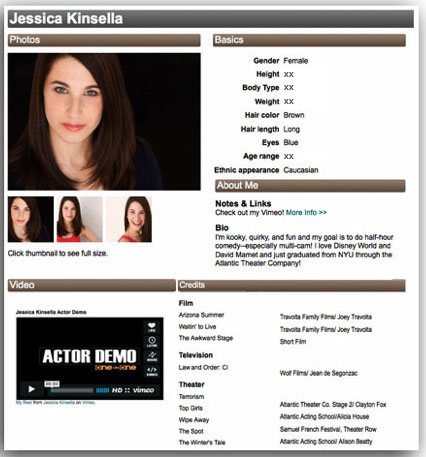 Once you are accepted into One on One, your PERSONALIZED WEBPAGE is automactically added to our Casting Database, which is used by Casting Directors and Filmmakers looking to cast for their Upcoming Projects!