The Bridge Program
A three-week program for graduates from esteemed BFA, MFA, and Conservatory Programs to help bridge the gap from school to the city.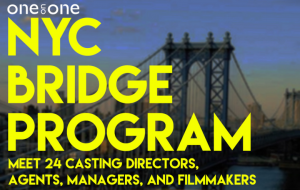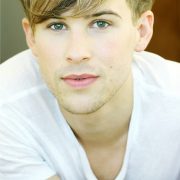 After attending The Bridge Program, Tommy signed with Judy Boals and booked the recurring role of Ryan Shaver on Netflix's "13 Reasons Why!"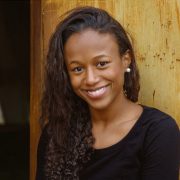 After participating in the Bridge Program, Ashlei was called in to audition for the Ivo Van Hove Broadway revival of "The Crucible" by one of the Industry Guests she met at One On One. She played the role of Susannah Walcott and can now be seen as the understudy for Emmy in the the Tony winning production of "A Doll's House, Pt. Two."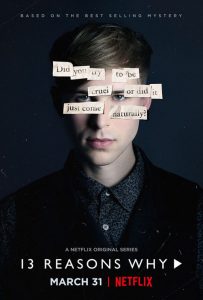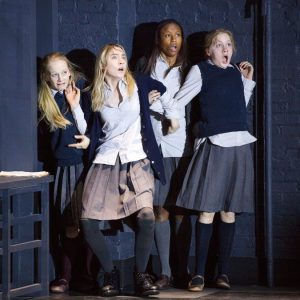 Past Bridge Agencies Include
Paradigm, Bloc NYC, CESD, DDO, Headline Talent, Talentworks, JHA Management, Avalon Artists, and SW Artists.
Past Bridge Casting Directors Include
Alaine Alldaffer – Playwrights Horizons
Laura Braza – The Attic Theatre
Andy Roth – Leading Voiceover Casting Director
Jodi Collins – JLC Entertainment
Brette Goldstein – Brette Goldstein Casting
Steve Vincent – S2 Entertainment
Stacy Gallo – Leading Commercial Casting Director
Harley Kaplan – Powers/Kaplan Casting
Kimberly Graham – Judy Henderson & Associates
Benefits of the Program
Network with 24 Casting Directors, Agents, Managers in Intensives and Showcases.
Receive Professionally Made Reel Footage by an Acclaimed New York Cinematographer.
Special Seminars including "The On-Set Experience" with an award-winning Indie Filmmaker.
Headshot/Resume Evaluations
Marketing/Business Seminars
Location
All Bridge Program events are held at One On One NYC (34 West 27th Street 11th Floor between 6th and Broadway.)
Bridge Program FAQs
I just graduated from a BFA program this past year. Am I eligible to participate in the Bridge Program?
Yes, the Bridge Program is for graduates from BFA, MFA, and other Conservatory Style Programs who have graduated within the last three years.
Do I need to take off from work in order to participate in the Bridge Program?
Yes, because the Bridge Program is condensed into two to three weeks, we recommend that participants call off from work on all of the scheduled days of the program. Often we will schedule back to back events that last from the morning to the evening.
What should I wear to the Bridge Program?
Dress as you would for an on-camera audition. We always suggest that actors subtly suggest the part for which they are reading. Our backdrops are sky blue, so please plan accordingly when choosing clothes.
Are we given meal breaks?
Yes, you are given short meal breaks and we often recommend that participants leave food in our refrigerator in case breaks are li