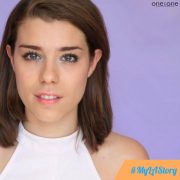 Meg went on the June 2017 LA Trip and had meetings with agents from Abrams, Mavrick, Sovereign, Allegory, and Across the Board herunterladen. She is now signed with Across the Board for both Legit and Commercial!
Past LA Trip Agencies Include:
Avalon Artists
Abrams Artists
Sovereign Talent Group
Across the Board Talent
Mavrick Artists Agency
Bella Agency
JLA Talent Agency
Allegory Creative Management
Trusik Talent Management
Past LA Trip Casting Directors Include:
Risa Bramon Garcia Casting
Wendy O'Brien Casting
Rick Pagano Casting
McCarthy/Abellera Casting
Zane/Pillsbury Casting
Alyson Silverberg Casting
Bialy/Thomas Casting
Location and Lodging
All events are held at the Wilshire Crest Hotel, conveniently located minutes from The Grove and Downtown Hollywood. Discounted rooms available upon request.
*Airfare and Lodging are not included in Trip Package
LA Trip FAQs:
Does the cost of the trip include airfare and lodging?
No. You will have to pay separately for airfare and lodging. Once you have signed up for the trip, we can recommend a hotel with a block of discounted rooms.
Can I participate in the LA Trip if I already live in LA.
Absolutely! We have a mix of NY and LA actors on every LA Trip. If you recently relocated to LA, this is a great way to meet with many members of the Industry in a short amount of time.
Do I need to rent a car?
You do not need to rent a car. The entire program is held conveniently at the Wilshire Crest Hotel which is in close proximity to The Grove and Downtown Hollywood. (please see image below)
Do I need to find my material for the Agent/Manager Showcases?
Yes. You will need to provide your own sides for the Agent/Manager Showcases unless told otherwise. However, because there are multiple Agent/Manager showcases, you are allowed to present different pieces throughout the program.