A bi-annual program that introduces Professional New York Actors to 22 Industry Guests in just two weeks!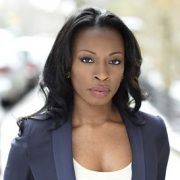 After participating in the Advanced Industry Workshop, Bianca was called in for meetings with Professional Artists and DDO.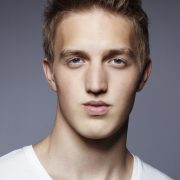 After participating in the Advanced Industry Workshop, Keenan was called in for a meeting with Paradigm!
Past AIW Agencies Included:
Avalon Artists
Nicolosi & Co.
Headline Talent
Henderson-Hogan
Paradigm
CESD
Stewart Talent
Frontier Booking International
Past AIW Casting Directors Included:
Tiffany Little Canfield – Telsey & Co.
Erica Jensen – Calleri Casting
Allison Estrin – Barden/Schnee Casting
Meghan Rafferty – Ellen Lewis Casting
Cody Beke – Cody Beke Casting
Steve Vincent – S2 Entertainment
Kate Murray – The Public Theatre
Stacy Gallo – Commercial Casting Director
Matthew Bonifacio – Indie Film Director
Andy Roth – Voiceover Casting Director
Benefits of the Program
Special Intensives with our most Popular Casting Directors
Showcase Panels with Top Industry Agents and Managers (Both Legit and Commercial)
Career/Marketing Workshops

Location
The Advanced Industry Workshop is held at One On One NYC at 34 West 27th Street 11th floor between 6th and Broadway.
AIW FAQs
When is the Advanced Industry Workshop held?
AIW is held twice a year, once in the fall and once in the spring.
Do I need to take off from work to participate in AIW?
Yes. Because AIW is conducted in two weeks time, you are often at the studio all day on the days listed on the schedule. It's best to clear your work schedule on the days of the program, so you can participate in all of the events.
Do I need to prepare material?
Each AIW event will list the material you need to prepare. Often Industry Guests will assign sides, but sometimes you will be asked to prepare a monologue, commercial copy, or a cold-read.
What should I bring with me to AIW?
Always bring assigned sides to AIW and always bring extra copies of your headshot and resume.
What should I wear to AIW?
Dress like you would for an on-camera audition. We always recommend subtly suggesting the role that you are reading in class, but remember to keep this subtle. Our backdrops in our classrooms are sky blue, so please plan accordingly.
Can I bring food to AIW?
Because this is an extended program, you are permitted to bring food and leave it in our refrigerator, so you can eat meals in between classes. Please be aware of food allergies and know that any leftover food will be tossed at the end of the program.