A Message from the Executive Director
On-Camera Classes Taught by Premier Casting Directors
Learn from the best and make connections that advance your career. We offer ON-CAMERA classes with individual attention, taught by some of the most in-demand Casting Directors, Filmmakers & TV Directors, and industry insiders.  See our current schedule.
Additionally, most classes are on-camera and your work is emailed to you as a video clip within 48 hours of your classes to download and keep!!
Private Appointments & Industry Panels with Industry Leading Agents and Managers
These personal, individual appointments with agents & managers allow you to make an impression that gets results. We offer a variety of formats including private appointments in front of a panel of agents & managers.
Our careful screening of actors means that we attract some of the best guests in the business.
Benefits of Membership
One on One's FREE Casting Database is one of the best ways to get auditions and book work! Casting Directors from major TV networks, Ellen Parks Casting, Barden/Schnee, Playwrights Horizons, dozens of commercial Casting offices, and more use our database of One on One NYC / Next Level Studios LA members to find top talent!
Classes and Intensives with top Casting Directors are valuable opportunities to gain On-Camera experience and get constructive feedback from the best in the industry. A video clip of your work is often available to you by email.
Private Appointments and Industry Panels are the BEST opportunity to present yourself to as many Agents & Managers as possible!
Special Programs are exciting programs which offer focused & extended attention to very specific goals. Popular offerings include our Atlanta Trip, the LA Trip as well as our Bridge Program.
Master Classes are available with the industry's most illustrious working professionals including Oscar nominees Kathleen Turner & Chazz Palminteri.
Grad Filmmaker Showcases with the next generation of writers & directors at USC Cinematic Arts, NYU Tisch, & Columbia University.
Private Coaching is available to help fine tune your work and to address and fix obstacles.
Live Interactive Online Classes allow you to take classes from the comfort of your own home with leading casting directors in both NYC & Los Angeles.
Bi-Coastal Membership allows you to easily transfer your membership between our studios in New York City & Los Angeles.
Membership has many ALL-INCLUSIVE benefits:
A personalized consultation to help you navigate the studio's extensive programming and build a plan that supports your goals.
Exclusive inclusion in our Casting Database, which is used by hundreds of NYC & LA casting directors and filmmakers – and that number is growing!
Your very own webpage to help you market yourself!
Available access to castings notices posted only for our members!
The One on One Experience: What Sets Us Apart
Unparalleled Access to premier industry professionals & instructors at the top of their fields.
Innovative Programming that blends the proven formula we've used for over 30 years with the current trends of the industry. All our events are specifically curated & carefully formatted to meet the needs of today's actor in moving their career forward.
Vast Networking Opportunities: many of our classes end with showcases as well as special guests brought in who are normally inaccessible to actors. Special guests often include network & studio executives, television showrunners, and scouts from streaming platforms.
Cutting Edge Tools & Collaborations that create additional avenues for success. From our exclusive casting database to collaborations with the nation's top film schools, we are determined to help our actors move forward in their careers and develop lasting relationships.
Unrivaled Access for Bi-Coastal Opportunities: with physical studios in both NYC & Los Angeles, we provide our actors the ability to forge relationships with our industry professionals visiting from another coast.
Our State of the Art Facilities are not only beneficial for the classroom experience, but are sought after by casting directors and studios/networks for casting rentals. This creates additional opportunities including access to industry professionals from different markets.
Professionally Equipped Classrooms include top of the line lighting setups, high definition cameras, and large display monitors. This realistic, on-set atmosphere helps our actors become more comfortable with their performance technique while under the supervision of a casting professional or filmmaker. For many classes, video recordings of scene performances are sent out to further enhance the learning experience.
Community of like-minded, committed actors with the drive to succeed creates limitless networking opportunities with your peers. Outside of the classroom, our actors have come together to create projects and help each other move towards their objectives & dreams.
Industry Accolades:
Where Actors Find Success: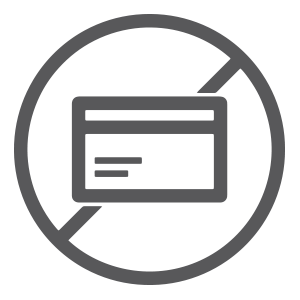 No Monthly/Annual Fees
One on One NYC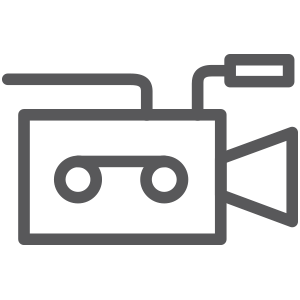 TV/Film Classes
One on One NYC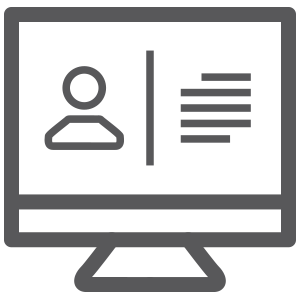 Your Own Personal Webpage
One on One NYC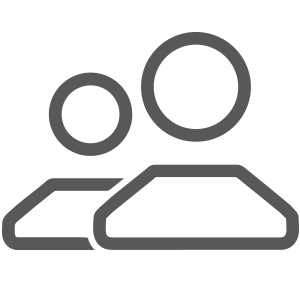 High Caliber Talent
One on One NYC
***Due to the Coronavirus, we are changing the format of our new member auditions to ONLINE SUBMISSIONS. Applicants will submit their demo reel or self-tape in lieu of in-person auditions*** 
You must be 18 years or older to apply.
After you fill out your application, you will be prompted to sign-up for an upcoming "audition date/time". You will then receive an email from us with instructions on how to upload your Demo Reel / Self-Tape. Please wait 3-4 business days for a response to your application.
IF accepted, you will be prompted to watch an orientation video as well as pay a one-time registration fee of $40, which allows you to register for all our events and gain access to our members-only website.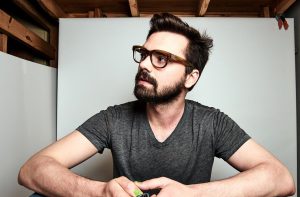 Eddie Prunoske
Theatre Director
One on One NYC
Noelle Franco
Theatre Director
One on One NYC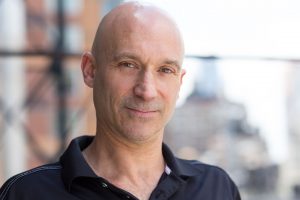 Marc Isaacman
Executive Director, One on One
One on One NYC
What to Prepare
One Scene or Two Contemporary Monologues
One Scene
Actors must prepare one contemporary scene from a published script (tv, film or theatre), no longer than two minutes, with no regional dialect other than your own.  If you choose a scene you MUST BRING YOUR OWN READER.  Your reader may audition as well so long as they bring their HS/Resume and let the front desk know upon checking in. Note: If your reader does not show, you lose your spot and must sign up again for another time. We strongly suggest having 2 monologues prepared just in case so you can still audition.
Two Contemporary Monologues
Actors must prepare two contemporary monologues from published scripts, no longer than one and a half minutes per piece, with no regional dialect other than your own.
We are looking for contemporary theatre or film and television pieces. They do not need to be contrasting – just your best work.
Headshot and Resume
Actors must bring a headshot and resume to the assessment appointment, demonstrating their solid training and a professional approach to auditioning.
After the Audition
After your audition you will be notified 24 hours later of your acceptance status.
If accepted, you will be contacted by email to attend an orientation. As a One on One member, there is a one-time registration fee of $50, which allows you to register for all of our events and gain access to our members only website. Your $10 deposit is applied to your registration fee. The remainder balance of $40 is due at the time of your scheduled orientation.
If not accepted, we understand there will be disappointment. We strongly advise you to take this as an opportunity to be patient with yourself and work on your craft for at least 3 months before scheduling another appointment. Keep your log in to re-schedule another appointment requiring another $10 deposit.