TV/FILM Intensive with Kate Geller of Chrystie Street Casting's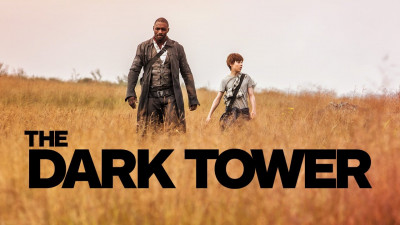 ---
---
Kate is currently working on THREE films and ONE TV SHOW! ALL ROLES YET TO BE CAST.
Kate is part of the incredibly busy Chrystie Street Casting team where she is working on ELEVEN features with stars like Kristen Stewart, Chloe Sevigny, Ansel Elgort, Matt Bomer, Nicholas Cage, and Charlize Theron.

Some of her recent credits are Netflix's THE INCREDIBLE JESSICA JAMES, Season 1 of NBC's BLINDSPOT, Seasons 1 and 2 of THE BLACKLIST, and films such as THE DARK TOWER with Matthew McConaughey, JOHN WICK and JOHN WICK: CHAPTER 2 with Keanu Reeves, DON'T THINK TWICE with Keegan-Michael Key, SOUTHPAW with Rachel McAdams, NOAH with Russell Crowe, THE OTHER WOMAN with Cameron Diaz and Leslie Mann, DEMOLITION starring Jake Gyllenhaal, DRAFT DAY with Kevin Costner, and THE MAZE RUNNER
---
Format
Based on the headshot and resume on your Actor Webpage, Kate will assign each actor their own sides to prepare prior to class. Each actor will perform their sides on-camera. You will receive feedback and adjustments from Kate, and she will have you perform the scene again.

**Your scene is video taped & made into a movie clip!
After this class, you will receive an email with a link so
you can watch your own video clip from this class.
Preparation
Go to "My Account" and build your One on One Webpage. This is especially important so that the Kate can view your headshots, credits/resume, and bio.

Please check for your sides approximately 1-3 days in advance of the class.
***Class Structure is subject to change.
This seminar or class is for educational purposes only and will not secure or provide opportunity for employment in the field or representation by an agent. One on One is bonded in the State of California: #70978001
---
About Kate Geller
▼
Current and recent projects include LOOKING GLASS, THE INCREDIBLE JESSICA JAMES, LIZZIE BORDEN with Kristen Stewart, the pilot MATING for Showtime, DON'T THINK TWICE, JOHN WICK 2, JONATHAN, SOLLERS POINT, and AMATEUR.
Past projects include: JOHN WICK, DEMOLITION, WILD CANARIES, LITTLE ACCIDENTS, PEOPLE PLACES THINGS, OBVIOUS CHILD, JACQUELINE: ARGENTINE, SOUTHPAW, the first season of NBC's BLINDSPOT, the first two seasons of NBC's THE BLACKLIST, LABOR DAY, NOAH, THE WOLVERINE, ABC's ZERO HOUR, and many more.
Success Stories
After taking class with Kate Geller of Chrystie Street Casting, David was called in to audition for a role in an Untitled Romantic Comedy (Film)!
David Pegram

After meeting Kate Geller at One on One, Jacob was called in for a role on THE BLACKLIST!
Jacob Heimer

After taking class with Kate Geller, Stephanie was called in for a Co-Star on Blind Spot and booked the role!
Stephanie Dauman