PRIMETIME TV Intensive with Ashley Ingram of BILLY HOPKINS CASTING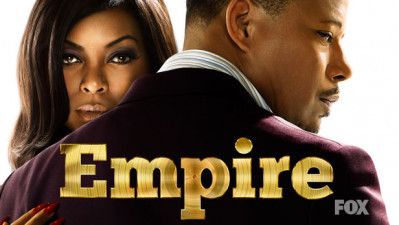 ---
---
Ashley Ingram is currently with the leading office of BILLY HOPKINS CASTING.

Ashley Ingram is a busy Casting Director working with Billy Hopkins Casting. This office handles the New York casting for FOX's EMPIRE and STAR. In addition to casting for TV, Ashley is also casting several independent films that are shooting this fall, including FLUIDITY written and to be directed by Linda Yellen.

Upcoming projects include:
COME SUNDAY
starring Martin Sheen and Chiwetel Ejiofor
,
YOU WERE NEVER REALLY HERE
starring Joaquin Phoenix (Cannes Film Festival),
MUDBOUND
starring Carey Mulligan (Sundance),
THE BLEEDER
(Tribeca Film Festival),
MARJORIE PRIME
starring Jon Hamm and Geena Davis (Sundance),
JEAN OF THE JONESES
(SXSW), as well as large commercial campaign
s.
Other projects have included: CRUISE starring Naomi Watts and Elisabeth Moss,
---
Format
Based on the headshot/resume, Ashley will post sides for each actor, within 1-3 days before the class. Please keep an eye out for them.

Each actor will be put ON-CAMERA and perform their sides which will be provided in advance. You will receive intensive feedback and adjustments from Ashley and she will have you perform the scene again. Ashley will also do a review of your headshot and resume.

**Your scene is video taped & made into a movie clip!
After this class, you will receive an email with a link so
you can watch your own video clip from this class.
PREPARATION
Please go to MY ACCOUNT to create your One on One Webpage. It's especially important so that the instructor for this workshop can view your webpage! The area to build your webpage is located under "My Account." Please check for your sides approximately 1-3 days in advance of the class.
***Class Structure is subject to change.
This seminar or class is for educational purposes only and will not secure or provide opportunity for employment in the field or representation by an agent. One on One is bonded in the State of California: #70978001
---
About Ashley Ingram
▼
Ashley Ingram works as a Casting Director/Casting Associate for Billy Hopkins Casting. Recent projects include: EMPIRE for FOX and the upcoming new Lee Daniels' show STAR for FOX. Feature Films: YOU WERE NEVER REALLY HERE directed by Lynnne Ramsay, THE BLEEDER, MARJORIE PRIME, CRUISE, COMPLETE UNKNOWN (Sundance), JEAN OF THE JONESES (SXSW Festival), and BESSIE for HBO as well as large commercial campaigns for Cadillac. Upcoming projects are Susan Seidelman's THE GIRL WITH PINK HAIR starring Julianna Margulies and Josh Marston's next film COME SUNDAY as well as additional independent films.
Success Stories

After meeting Ashley Ingram at One on One, Jacob was brought in to audition for a guest star role on a MAJOR TELEVISION SHOW!
Jacob Heimer