NEW GUEST from MAJOR TV Office-Marissa Siegel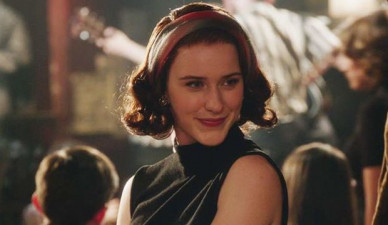 ---
---
Meet CD Marissa Siegel who is new to One on One. Marissa is currently working for a major TV/Film Office that casts shows such as THE MARVELOUS MRS. MAISEL and UNBREAKABLE KIMMY SCHMIDT.
She is currently working on a project directed by Steven Spielberg!
Marissa's past credits include: NETFLIX's LOST IN SPACE, HULU's CASUAL, SHOWTIME's RAY DONOVAN, and Marvel's VENOM.
---
Format
Marissa will assign sides in advance based on your actor webpage.
Your scene will be video taped. You will receive an email with a link to your video 1-3 days so you can watch your video clip from the class.
PREPARATION
Please go to MY ACCOUNT to create your One on One Webpage. Be sure to upload your headshot and enter in your credits. It's especially important so that the casting director can view your online resume ahead of time in order to assign sides.
SIDES PREPARATION
Look out for your sides assignments to be posted under "class sides" approximately 1 - 3 days prior to the class. YOU MUST BRING A COPY OF YOUR SIDES TO CLASS.
Class Structure is subject to change. This seminar or class is for educational purposes only and will not secure or provide opportunity for employment in the field or representation by an agent. One on One is bonded in the State of California: #70978001
---
About Marissa Siegel
▼
Born and raised in LA I have always felt the desire to move to NYC and this past January I did to further my career and experience in a new city. I grew up as a dancer and actress (on stage, in musicals), but also loved writing and directing which gave me an interest in casting. I went to UC Santa Cruz and ended up leaving to finish off my BA in Film Production at Cal State Northridge, where I produced an avant-guarde short. I had many internships throughout in production offices like Joel Silvers' and David Dobkin's. After college I worked as a PA on the Paramount Lot for a Nickelodeon series called 'Instant Mom' starring Tia Mowry. I was on and off set all the time and loved being with the cast. I ended up becoming their head of social media and taking all of the BTS and set photos. I then left and worked at United Talent Agency for a partner in the motion picture literary department where I worked on assignments for movies like 'Straight Outta Compton', 'Hidden Figures', and 'Fifty Shades of Gray 2 &3', since we represented the writers, directors, and producers of those films. An agent was never something that I imagined becoming and working there for a year proved that so I ended up interviewing with the one and only John Papsidera (DUNKIRK/All Christopher Nolan films, WESTWORLD, etc) who gave me a job as the casting assistant on S4 of 'Ray Donovan.' From that point on I stayed with John, worked on a ton of projects both in film and tv and he taught me so much of what I know today. He was a mentor and so were so of the others in his office. (So I really thank them too). It was the best experience and since he is like family to me he was the one who helped push me to take the leap and come to NYC; thus, here I am today.