Indie Film Intensive with Filmmaker Zef Cota, Alphabet City Films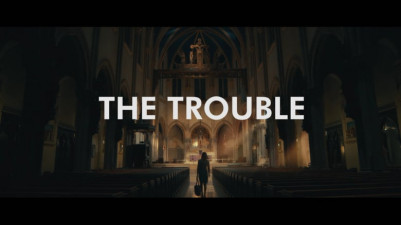 ---
---
Indie Filmmaker Series
Work with NEW Guest, Filmmaker Zef Cota of Alphabet City Films!
Zef's premiere feature film The Trouble premiered at the 2018 Action on Film Festival in Las Vegas where it won the Audience Choice Award, Best Cinematography, and Zef won Best Director for a feature film. This spring it will be available on Amazon, iTunes, and Google Play.
His upcoming feature Sustenance is currently casting Male and Female roles for actors of all ethnicities in their mid-late 20s!
One on One actress Bethany James says "Zef loves actors and is amazing to work with on set!"
---
Format
Zef will assign sides 1-3 days ahead of class based on your actor webpage. Please make sure your webpage is up to date before class.
This seminar or class is for educational purposes only and will not secure or provide opportunity for employment in the field or representation by an agent. One on One is bonded in the State of California: #70978001
---
About Zef Cota
▼
Zef Cota is an award winning filmmaker based in New York City. He is also the co-founder of Alphabet City Films. Zef has recently completed his debut feature, The Trouble, "an urban spaghetti western" set in the Bronx - which premiered at the 2018 Action on Film Festival in Las Vegas, and where he won the award for "Best Director" in the feature Film category. The Trouble also won the 2018 Hollywood Dreamz award for Best Cinematography - and was nominated for an additional eight awards. In the past he's worked as a Filmmaker for IBM, producing digital content for their research division in the field of Quantum Computing and Artificial Intelligence. In October 2017 ACM (the Association for Computing Machinery) has presented him along with four IBMers with the Best Brave New Idea Paper Award for a scientific paper that he co-authored on their pioneering work on Artificial Intelligence in the creation of movie trailers. Zef is a member of The Bronx Filmmakers collective, a non profit dedicated to further the education and development of Bronx based filmmakers.