BOOK SCRIPTED & IMPROV COMEDY - Casting Director & Manager Jodi Collins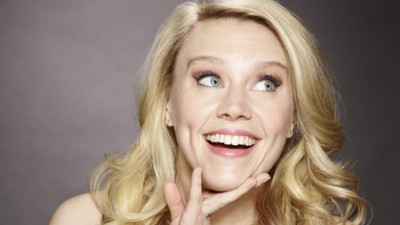 ---
Dates: Tue 4/2 @ 7pm
Meets 4 times: 4/2 4/9 4/16 4/23
---
Jodi discovered comedians Kate McKinnon and Nick Kroll during the early stages of their careers!
As a manager, casting director and on-set coach, Jodi is always actively seeking new talent to consider for the JLC management roster, for her upcoming projects and for potential hip pocket development opportunities. She is specifically looking for assorted and diverse comedy talent!
In this class, amplify your comedy auditions and brand value for upcoming comedy series auditions for single + multi camera shows . Learn how to make sense of & analyze comedy sides, and understand the inner workings of the business to get a leg up!
---
Format
WEEK ONE: GENERAL SIDES will be posted, please select and prepare the side that best fits your type.
WEEK TWO: Jodi continues to work on-camera with general sides.
WEEK THREE: Jodi hosts on-camera private appointments.
WEEK FOUR: Jodi works on general sides with special guest Jodi Lieberman, JLC Entertainment Bi-Coastal
***Class Structure is subject to change.
This seminar or class is for educational purposes only and will not secure or provide opportunity for employment in the field or representation by an agent. One on One is bonded in the State of California: #70978000
---
About Jodi Collins
▼
Jodi Collins is a manager, casting director, producer and partner of the JLC Entertainment group jlcentertainmentgroup.com.
Jodi comes from a history of work as a prominent casting director for the major cable & broadcast networks for over 15 years.
Through that time Jodi has unearthed new talent and given them first opportunities plus more. Jodi has also been a champion of hyphenate talent; those actor/writer/creators for many years and has been a 'sideline dramaturg' on two Off Broadway shows derived from storytelling/one-person shows. Jodi's clients are currently working as actors in recurring roles on network series and as staff writers on network shows and are place with the top talent agencies.
Jodi has cast, worked with and signed a number of people from her One on One classes.
JLC Entertainment Group is a hands-on boutique company who also produces and develops work with their talent to pitch + sell to the many assorted platforms.
Jodi championed & often 'found' off the beaten path performers and storytellers before they were 'them' including Kristen Schaal, Zak Galafinakis, Aubrey Plaza, etc. and literally fought for and gave KATE MCKINNON her FIRST OPPORTUNITY on
The Big Gay Sketch Show.
Jodi's early incarnation of her industry reading series Creative Control featured the likes of Nick Kroll, Baron Vaughn,
Michelle Buteau, Michael Shannon, Andrea Martin, Michael Showalter, Andrea Rosen, Paul Rudd, Leslie Mann…, and more!
Success Stories

After meeting Jodi Collins at One on One, Jarett was cast in a sketch comedy show on BET!
Jarett Karlsberg

After meeting Jodi Collins at One on One, Jacob was called in and called back for 2 co-stars on Comedy Central's Web-series NEW TIMERS!
Jacob Heimer

After taking a class with Casting Director, Jodi Collins, Liz BOOKED a comedic hosting role on a sports pilot being developed with MAKER STUDIOS.
Liz Galalis