Film Intensive with Adrienne Stern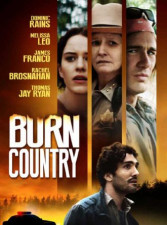 ---
---
Adrienne is the Queen of Film and always looking forward to working with One on One actors! She has TWELVE films in production and SIXTEEN more in development!
In 2017, she won an Artios Award for the short film Youth starring Jessica Stroup (Iron Fist, The Following, 90210). Her films have premiered at major film festivals around the world, such as Sundance, Toronto, Cannes, Berlin, Tribeca, South by Southwest, plus more!
Credits
Europtrip with Matt Damon, The Believer with Ryan Gosling, He Never Died, Burn Country with James Franco, Cinemax's The Girl's Guide to Depravity, I Wtiness, Blowtorch with Jack Falahee, The Hollow, Thirteen Conversations About One Thing with Matthew McConaughey, Lucky Them with Johnny Depp, Descent with Rosario Dawson.
---
Format
Adrienne will work on-camera with each pairing in a group format so that you'll have the chance to get feedback and observe how this constantly in-demand Casting Director works with others.
Please be early. This is important to Adrienne and you will NOT be able to enter the classroom if you're late. There are no exceptions.

Be prepared for honest feedback and direction for adjustments, which will definitely impact your next audition! Please check for your sides approximately 1-3 days in advance of the class.
THIS CLASS IS ON-CAMERA. YOUR WORK WILL BE VIDEOTAPED AND EMAILED TO YOU THE NEXT DAY!
***Class Structure is subject to change.
This seminar or class is for educational purposes only and will not secure or provide opportunity for employment in the field or representation by an agent. One on One is bonded in the State of California: #70978001
---
About Adrienne Stern
▼
With top agency and management relationships, Adrienne Stern is known for working closely with Directors and Producers to secure the types of casts that open doors to major film festivals and distribution packages. Her films have premiered at Sundance, Toronto, Cannes, Tribeca, Berlin, South by Southwest, Seattle, and many other prominent film festivals, many taking home prestigious awards. Both AWOL and THE FIXER will appeared in the 2016 Tribeca Film Festival competition lineup. 2015 was a busy year with both THE NYMPHETS and HE NEVER DIED premiering at SXSW. In 2014, LUCKY THEM premiered at the Tribeca Film Festival after a premiere at TIFF. Adrienne's recent credits include: KEEP THE CHANGE, HOLY NY, WETWARE, and I CAN I WILL I DID. Past films that have premiered at The Sundance Film Festival include BROKEN ENGLISH starring Parker Posey, ADRIFT IN MANHATTAN Heather Graham, THE IMMACULATE CONCEPTION OF LITTLE DIZZLE starring Natasha Lyonne, GIRLSTOWN, THE BELIEVER starring Ryan Gosling, THIRTEEN CONVERSATIONS ABOUT ONE THING starring Matthew McConaughey and John Turturro, ONLINE, BLEACH, and THIS REVOLUTION. Adrienne's film ELEKTRIC CHILDREN premiered at Berlin 2012, SXSW 2012, AFM 2012, Hampton's, and Woodstock 2012. HAPPY NEW YEAR premiered at South by Southwest in 2010 and premiered at the 2011 Hamptons Film Festival. 2012 also included THE KILL HOLE at the Santa Barbara Film Festival, HELLBENDERS premiere at TIFF, and ARCHEOLOGY OF A WOMAN at Woodstock. Other credits include FINDING HER, STEALING CHANEL, THE EYES, THE HAUNTED, YELLOW FEVER, PETER AND JOHN, DELINQUENTS, and THE BROKEN ONES. Television credits include the New York casting for THAT 70S SHOW, where she was responsible for casting Ashton Kutcher, WELCOME TO GREENPOINT for FX, and COPSHOW. Adrienne has also worked on various commercials, including the DOVE REAL BEAUTY CAMPAIGN, LAMER, SAMSUNG, PHILIPS NORELCO, AMEX, D'ANGELO, KOOL-AID, and more.
Success Stories

After taking class with Adrienne Stern I was called in to audition for a short film!
Jarrett Jung

After taking a class with Casting Director, Adrienne Stern, Jenna was asked to audition for an Industrial and later BOOKED it.
Jenna D'Angelo