Film Intensive with Adrienne Stern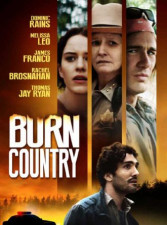 ---
---
Adrienne is the Queen of Film and always looking forward to working with One on One actors! She has TWELVE films in production and SIXTEEN more in development!
In 2017, she won an Artios Award for the short film Youth starring Jessica Stroup (Iron Fist, The Following, 90210). Her films have premiered at major film festivals around the world, such as Sundance, Toronto, Cannes, Berlin, Tribeca, South by Southwest, plus more!
Credits
Europtrip with Matt Damon, The Believer with Ryan Gosling, He Never Died, Burn Country with James Franco, Cinemax's The Girl's Guide to Depravity, I Wtiness, Blowtorch with Jack Falahee, The Hollow, Thirteen Conversations About One Thing with Matthew McConaughey, Lucky Them with Johnny Depp, Descent with Rosario Dawson.
---
Format
Adrienne will work on-camera with each pairing in a group format so that you'll have the chance to get feedback and observe how this constantly in-demand Casting Director works with others.
Please be early. This is important to Adrienne and you will NOT be able to enter the classroom if you're late. There are no exceptions.

Be prepared for honest feedback and direction for adjustments, which will definitely impact your next audition! Please check for your sides approximately 1-3 days in advance of the class.
THIS CLASS IS ON-CAMERA. YOUR WORK WILL BE VIDEOTAPED AND EMAILED TO YOU THE NEXT DAY!
***Class Structure is subject to change.
This seminar or class is for educational purposes only and will not secure or provide opportunity for employment in the field or representation by an agent. One on One is bonded in the State of California: #70978001
---
About Adrienne Stern
▼

One of the most sought after and experienced Independent film Casting Directors
Her films have premiered at Sundance, Toronto, Cannes, Tribeca, Berlin, South by Southwest, Seattle and many other prominent film festivals, taking home prestigious awards that have led to distribution deals that have launched actors careers..Ms. Stern's casting includes Film, Television, Commercials, Web Series, Theatre etc…
Currently Auditioning and meeting talent for: 2019 projects and just wrapped 16 Bars and Martin Eden. She has The Bigot running at St Clements Theatre and is currently casting five features and the new series Coyote Runway based on the film Stealing Chanel.
The Hollywood Women's Film Institute will launch its Hollywood Women's Film Festival with "Why Not Choose Love? A Mary Pickford Manifesto" opening night.
Recent projects:
Joseph Pulitzer: Voice of the People (PBS) starring Adam Driver, Liev Schreiber, Rachel Brosnahan, Hugh Dancy, Lauren Ambrose, Sebastian Stan, Tim Blake Nelson and Billy Magnussen.
16 Bars starring Jamie Hector, Vyse, Bre-Z, Stormi Maya
Bad Art starring Tania Raymonde, Sarah Wynter, Mark L. Young, Josh Stamberg, Geza Rohrig, and Vincent Pastore,
About a Teacher starring Dov Tiefenbach and Tibor Feldman,
Magic Hour starring Miriam Shor Austin Pendelton and Josh Stamberg
Aleppo starring Laëtitia Eïdo and Walles Hamonde,
Ex-Disposer starring Jack DiFalco,
Safe Inside starring Tom Ainsley, Andrea Tivadar and Steven Brand,
Porno starring Robbie Tann, Katelyn Pierce, and Jillian Mueller
Silent Night: The Mormon Tabernacle Choir Christmas 2018 Music Video starring Kevin Sorbo. For The Church of Latter-Day Saints.
Past Projects:
Lifetime TV movie Amish Witches: The True Story of Holmes County (Lifetime), Dementia 13 (NBC Chiller Films), Village of the Damned (Investigation Discovery) and I Witness (ABC). Other films include Why Not Choose Love: A Mary Pickford Manifesto starring Sophie Kennedy Clark, Luke Arnold, Balthazar Getty and Cary Elwes, The Swerve Starring Azura Skye, Ashley Bell and Bryce Pinkham, Soul Sessions starring Brooke Langton and Adam Senn, Bully starring Danny Trejo, Ron Canada, Vincent Pastore and Tucker Albrizzi, 1 Angry Black Man, Rosie Rose, Public Speaking, and Thump.
Television credits include the New York casting for That 70's Show, responsible for casting Ashton Kutcher, Welcome to Greenpoint for FX and anticipated Cop Show. Cop Show starring and written by Colin Quinn is running now on L/Studio (http://www.lstudio.com/cop-show).
Ms. Stern has also worked on various commercials, including the Dove Real Beauty Campaign, LaMer, Samsung ,Philips Norelco, American Express, D'Angelo, Kool-aid Zola Wedding, Samsung, Lola, and many more.
Ms. Stern was the Casting Director of The New York Sundance Writers Lab Reading Series from 1996-2005, and has been on both the selection committee and jury for the Gen Art Film Festival. She is a member of BAFTA, IFP, CSA, New York Women in Film and Television and Ensemble Studio Theatre. And sits on the Board of The Greenwich International Film Festival and The First Time Fest.
For more information, please go to her website: http://adriennestern.com/ which will link to her IMD
Success Stories

After taking class with Adrienne Stern I was called in to audition for a short film!
Jarrett Jung