Atlanta Trip May 2019 Gr 1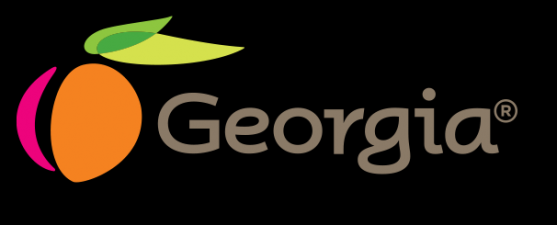 ---
Dates: Fri 5/3 @ 10am
Meets 3 times: 5/3 @ 8pm 5/4 5/5
---
Join us for our SECOND YEAR taking talented Actors to ATLANTA...
The next ATL Trip will be Friday, May 3rd - Sunday, May 5th, 2019!
40+ AGENT MEETINGS WERE SETUP FROM OUR LAST 2 ATL TRIPS!
---
ATL Trip 2018 SUCCESS STORIES:
---
Sinem G. Signed with Render Hocker at PLAY Talent
Lisha M. signed with Danita Florance at Littman Talent Group
Jayson W. signed with Danita Florance at Littman Talent Group
Leon M. signed with Privilege Talent
Justin P. signed with Houghton Talent
Jeff K. signed with J. Pervis Talent
Sophia S. signed with STW Talent
Roger A. signed with STW Talent
Pamela B. signed with Avery Sisters
Allison A. signed with Avery Sisters
Alex H. signed with Avery Sisters
Sue C. signed with Avery Sisters
Steve C. signed with Avery Sisters
Zach M. signed with Avery Sisters
Houston R. was called in by Aligned Stars & Avery Sisters and signed with Avery Sisters
---
Format
In two days, you will study with two leading Atlanta Casting Directors, and showcase for 7 of the top Atlanta agencies.
The entire event will be held at a local Atlanta Hotel and a discounted rate of $99 per night is available for all participants of the trip. Participants are responsible for their own airfare and lodging. Limited Availability
Please understand that our workshops and classes are not job interviews or auditions. The presence of an industry guest is neither a guarantee nor a promise of employment, and such contact as you may have with a guest in a workshop rarely results in any further contact with that person. All workshop companies are prohibited by law from offering or attempting to obtain auditions or employment for you. *It is the law for all talent training services, of which workshops are a part, to be bonded with the Labor Commissioner of the City of Los Angeles. Next Level Studios/One on One is bonded in the State of California: #70978001
---
About Atlanta Trip
▼
Within the last decade, Atlanta's film industry has BOOMED! In 2016, Georgia produced more feature films than California, making it the No. 1 filming location in the world.
Recent Feature Films: Black Panther, Avengers: Infinity War, The Hunger Games, Captain America: Civil War, Jumanji: Welcome to the Jungle, Furious 7, Thor: Ragnarok, The Blind Side, Ant-Man and the Wasp, Ride Along, Sully, Anchorman 2, Selma, Baby Driver, Pitch Perfect 3, Flight, Goosebumps, Tyler Perry's Madea Goes to Jail, Bad Moms Christmas, Game Night, TAG, Neighbors 2, The Internship, Love Simon, The 15:17 to Paris, Boy Erased, Jungle Cruise
Recent TV Shows: The Walking Dead, Stranger Things, MacGyver, Queen America, Raising Dion, Legacies, The Gifted, The Passage, Dynasty, The Resident, Star, Black Lightning, Cobra Kai
About Erica Silverman Bream
▼
Over the course of her career, Casting Director Erica S. Bream (CSA) has had the opportunity to work on a myriad of projects across all platforms. A few of these titles include TV series such as ALTERED CARBON, COLONY, WORKAHOLICS, HOUSE OF LIES, CRIMINAL MINDS, and the upcoming TELL ME YOUR SECRETS as well as numerous TV pilots and miniseries, including Hulu's 11.22.63, and FULL CIRCLE from DirecTV. She has worked on several feature films including STAR TREK: INTO DARKNESS and many indie films, such as the John Legend-produced BREAKING THROUGH.
Bream has also worked extensively in the internet and short film worlds, most recently casting award-winning AFI short, RITA MAHTOUBIAN IS NOT A TERRORIST as well as PINKY for Refinery29. She has also ventured back to her first love, theatre, working closely with THE BLANK THEATRE COMPANY and IAMA THEATRE COMPANY in Los Angeles on many main-stage plays, as well as numerous years casting The Blank's prestigious YOUNG PLAYWRIGHTS FESTIVAL
Bream is an Artios Award winner (Casting Society of America) and seven-time nominee for her work in theatre, television and short films.
Success Stories

After taking class with Erica Silverman Bream of APRIL WEBSTER CASTING at Next Level Studios, Kathryn Kuhn was called in to audition for a recurring role in the USA series COLONY!
Kathryn Kuhn