MAY 2019 ATLANTA TRIP - Interest List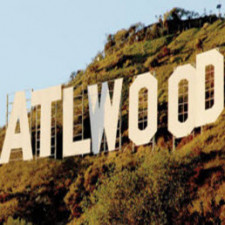 ---
You are on the interest list.
---
16+ AGENT/ MANAGER MEETINGS WERE SETUP FROM OUR LAST 2 ATL TRIPS!
THE MAY ATL TRIP 2019!
MAY 3RD-5TH, 2019
---
Interested in going on the
MAY Atlanta Trip (May 3rd-5th)?
SIGN UP below and we will be in touch with you.
---
ATL Trip 2018 LA Trip SUCCESS STORIES:
Lisha M. signed with Danita Florance at Littman Talent Group after going on the 2018 ATL Trip.
Leon M. is working with Privilege Talent after going on the 2018 ATL Trip.
Justin P. signed with Houghton Talent after going on the 2018 ATL Trip.
Jeff K. signed with J. Pervis Talent after going on the 2018 ATL Trip.
Sophia S. signed with STW Talent after going on the 2018 ATL Trip
---
ABOUT THE TRIP:
Over 70+ Films and TV Series are being shot in Atlanta. Did you know it's possible to have Atlanta representation while still living in New York? 90% of auditions are done via self-tape. Did you also know you can have both New York and Atlanta representation without any conflicts?
Click HERE for more info on Atlanta's growing industry!
In two days you will showcase for some of the top ATL agencies, take intensives on the self tape format with leading CDs, and participate in a marketing seminar.
---
Format
MAY ATLANTA TRIP 2019.
PLEASE ONLY ADD YOURSELF TO THIS LIST IF YOU'RE INTERESTED IN GOING ON THE MAY 3rd-5th ATLANTA TRIP.
Please understand that our workshops and classes are not job interviews or auditions. The presence of an industry guest is neither a guarantee nor a promise of employment, and such contact as you may have with a guest in a workshop rarely results in any further contact with that person. All workshop companies are prohibited by law from offering or attempting to obtain auditions or employment for you. *It is the law for all talent training services, of which workshops are a part, to be bonded with the Labor Commissioner of the City of Los Angeles. Next Level Studios/One on One is bonded in the State of California: #70978001
---
About Atlanta Trip
▼
Within the last decade, Atlanta's film industry has BOOMED! In 2016, Georgia produced more feature films than California, making it the No. 1 filming location in the world.
Recent Feature Films: Black Panther, Avengers: Infinity War, The Hunger Games, Captain America: Civil War, Jumanji: Welcome to the Jungle, Furious 7, Thor: Ragnarok, The Blind Side, Ant-Man and the Wasp, Ride Along, Sully, Anchorman 2, Selma, Baby Driver, Pitch Perfect 3, Flight, Goosebumps, Tyler Perry's Madea Goes to Jail, Bad Moms Christmas, Game Night, TAG, Neighbors 2, The Internship, Love Simon, The 15:17 to Paris, Boy Erased, Jungle Cruise
Recent TV Shows: The Walking Dead, Stranger Things, MacGyver, Queen America, Raising Dion, Legacies, The Gifted, The Passage, Dynasty, The Resident, Star, Black Lightning, Cobra Kai