PRIVATE SESSION with Major Feature Film Casting Director!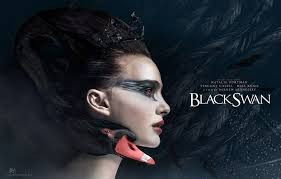 ---
---
Work PRIVATELY with Ann in this exclusive format.
Ann Goulder is a well-established and talented Casting Director of feature films and TV.
Ann's credits include:
REQUIEM FOR A DREAM with Ellen Burstyn
BLACK SWAN with Natalie Portman
ROAD TRIP with Seann William Scott
THE ROCK with Nicolas Cage
FX's LOUIE
USA's ROYAL PAINS
ADVENTURELAND with Jesse Eisenberg
JFK with Kevin Costner
THE OMEN with Liev Schreiber
HAPPINESS with Philip Seymour Hoffman
10,000 SAINTS with Ethan Hawke
---
Format
PREPARATION
This class will start off with a brief Q & A Session, and then you will be brought in for a private appointment with Ann to present your sides.
CLICK HERE FOR STOCK SIDES, or you may bring your own that are two pages in length.
Please bring material that you love and think is really right for you.
BRING A HARD COPY OF YOUR HEADSHOT/RESUME TO CLASS!
***Class Structure is subject to change.
This seminar or class is for educational purposes only and will not secure or provide opportunity for employment in the field or representation by an agent. One on One is bonded in the State of California: #70978001
---
About Ann Goulder
▼
Ann Goulder's current casting credits include the indie film GIVE OR TAKE and the upcoming Todd Solondz play EMMA AND MAX. Other recent credits include the soon to be released independent feature WE THE ANIMALS (winner of the NEXT Innovator award at Sundance 2018), and American casting for the films PAPER YEAR and STORY OF A GIRL (directed by Kyra Sedgwick). Other film casting credits: NERVE, 10,000 SAINTS, CHINESE PUZZLE, GIRL MOST LIKELY, ADVENTURELAND, AMERICAN SPLENDOR, THE NANNY DIARIES, THE DOOR IN THE FLOOR, the HBO films TAKING CHANCE and THE LARAMIE PROJECT (Emmy nomination for casting), New York casting on REQUIEM FOR A DREAM, and the five Todd Solondz films WELCOME TO THE DOLLHOUSE, HAPPINESS, STORYTELLING, PALINDROMES and DARK HORSE. Television credits include New York casting for HEMLOCK GROVE as well as co-casting for the HBO series BORED TO DEATH and the first three seasons of the FX series LOUIE.