TWO VISITING LA HEAD CD's Jenn Presser and Caitlin Well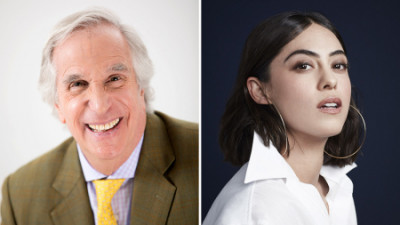 ---
---
Visting LA Head Casting Directors Jenn Presser and Caitlin Well

Currently working on FEATURE FILMS and INDIES! Including the feature film, "Pink Skies Ahead" starring Henry Winkler and Rosa Salazar!
Previous Film credits include MAJOR FEATURE FILMS such as Venom, Batman vs Superman: Dawn of Justice, Man of Steel, Frankenweenie, Extinction, A Bad Moms Christmas, The Space Between Us, Bad Moms, Mike and Dave Need Wedding Dates + more!
TV credits include: Netflix's LOST IN SPACE, THE OATH, TNT's CLAWS, ABC's A MILLION LITTLE THINGS.
Click Here to View Jenn's IMDB Page
Click Here to View Caitlin's IMDB Page
---
Format
**PREPARATION**
Please go to MY ACCOUNT to create your One on One Webpage. It's especially important so that the casting director for this workshop can view your webpage! The area to build your webpage is located under "My Account."
*PLEASE Select sides from the general sidse that have been posted.
Make sure to bring 2 COPIES OF YOUR SIDES (one for the reader). WE WILL PROVIDE A READER.
ALWAYS BRING A HARD COPY OF YOUR HEADSHOT/RESUME TO CLASS FOR FEEDBACK PURPOSES. When the class is over, the guest teaching this class will not be taking nor given access to your headshot, resume, or any other of your promotional materials per CSA guidelines.
***Class Structure is subject to change.
This session or class is for educational purposes only and will not secure or provide opportunity for employment in the field or representation by an agent. One on One is bonded in the State of California: #70978001
---
About Jenn Presser
▼
Throughout her casting career Jenn Presser has worked on a range of award winning films and television series. Her credits include the films A BAD MOMS CHRISTMAS, EXTINCTION, BAD MOMS, MIKE AND DAVE NEED WEDDING DATES, THE HELP, UP IN THE AIR and the upcoming film DUMPLIN'. She was nominated for an CSA Artios award for her work on CLAWS (TNT) and has additional television credits such as THE RED TENT (miniseries), A MILLION LITTLE THINGS (ABC) and Vampire Diaries (CW).