Film Intensive with Emmy-Nominated CD & Acting Coach Ellen Parks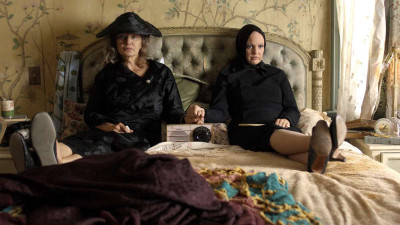 ---
---
Ellen Parks loves working with One On One members
and recently cast TWO One On One actors in one of her feature films!

She is easily one of our most popular guests! Ellen's credits include several feature films like LAVENDER with Dermot Mulroney and Abbie Cornish, THE PINES with Rose McGowan and Evan Rachel Wood, and RUPTURE with Noomi Rapace. Ellen also recently cast THE BIG SHOE with Kristen Stewart and James Sturgess, and was nominated for an Emmy Award for HBO's GREY GARDENS.

THIS CLASS IS FOR NEW STUDENTS WHO HAVE NOT TAKEN CLASS WITH ELLEN BEFORE.
---
Format
Ellen will personally choose sides for you for this class, which will be assigned 1-3 days in advance.

Work ON-CAMERA using sides Ellen provides for you ahead of time, and receive a copy of all your on-camera work in class.
Please note: Ellen would like to see your headhot in class to give you feedback, but may not collect them.
PREPARATION
Please go to MY ACCOUNT to create your One on One Webpage. It's especially important so that the casting director for this workshop can view your webpage! The area to build your webpage is located under "My Account.". Please check for your sides approximately 3 days in advance of the class.
***Class Structure is subject to change.
This seminar or class is for educational purposes only and will not secure or provide opportunity for employment in the field or representation by an agent.
One on One is bonded in the State of California: #70978001
---
About Ellen Parks
▼

Ellen Parks has cast feature films in New York City for over 30 years and is a longtime casting consultant for indie directors. An insightful, encouraging, intelligent teacher, she also holds a faculty position at NYU Tisch – Stonestreet Acting for Film and Television, and master classes at the Centre for Acting Art in Beijing. It is not often that Ellen has the time to teach additional classes, so make sure to take advantage of this great opportunity!

Ellen has been given three Artios Awards for Casting and was nominated for an Emmy Award for her casting of the HBO film GREY GARDENS starring Drew Barrymore and Jessica Lange. She has consistently discovered and introduced emerging talent, casting actors in lead roles that have started major careers.

"Whatever it took to free up Ellen Parks for our class, thank you! She is a razor sharp Director and should be 'helming' films of her own. I have a radically new view of the art of this business and a new belief in what relationships with Casting Directors can mean. I am consistently enthralled by the quality of artists and industry professional I meet at One on One." ERIC JONSUN

Ellen has called in One on One Actors for Feature Films after meeting and working with them in her classes!