3-Week Class with Rachel Goldman of BARDEN/SCHNEE CASTING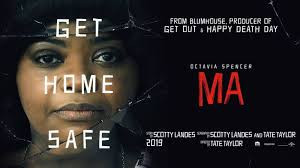 ---
Dates: Wed 9/11 @ 7pm
Meets 3 times: 9/11 9/18 9/25
---
Rachel is currently the assoicate casting director on the NEW Amazon series PANIC + a feature film shooting later this year!
QUEEN AMERICA, BERLIN STATION, BONDING (Netflix), PANIC, TIMMY, THE LAST OG, GALVESTON, PITCH PERFECT 3, LEAVE NO TRACE, THE GIRL ON THE TRAIN, SPOTLIGHT, GIRLBOSS (Netflix), GOOD GIRLS REVOLT (Amazon), BLUMHOUSE'S MA, FILTHY RICH (Fox), THE UPDSIDE, & more!
---
Format
Hone and perfect your TV/Film audition skills in this 3-Week On-Camera Class with CD RACHEL GOLDMAN of BARDEN/SCHNEE CASTING! In class, Rachel generously works with you, giving you productive feedback and individualized adjustments for your scenes.
Week 1: Cold read sides passed out in class.
Week 2: Rachel will assign you a scene 1-3 days in advance
Week 3: Rachel will assign you a scene 1-3 days in advance
Rachel's class will include:





Industry Q&A Assigned Scenes On-Camera Videos Sent

**PREPARATION**
Account - Please go to My Account to create your webpage. Casting Directors will assign material based on a fully completed webpage.

Sides - Scene assignments will be posted 1-3 days in advance, as Rachel likes to replicate being given material in a professional situation.

Reader - Make sure to bring 2 COPIES OF YOUR SIDES (one with the reader's lines highlighted). WE WILL PROVIDE A READER.

Headshot/Resume - ALWAYS BRING A HARD COPY TO CLASS FOR FEEDBACK PURPOSES. When the class is over, the guest teaching this class will not be taking nor given access to your headshot, resume, or any other of your promotional materials per CSA guidelines.
*** Class Structure is subject to change. ***
Please understand that our workshops and classes are not job interviews or auditions. The presence of an industry guest is neither a guarantee nor a promise of employment, and such contact as you may have with a guest in a workshop rarely results in any further contact with that person. All workshop companies are prohibited by law from offering or attempting to obtain auditions or employment for you. ** It is the law for all talent training services, of which workshops are a part, to be bonded with the Labor Commissioner of the City of Los Angeles. This seminar or class is for educational purposes only and will not secure or provide opportunity for employment in the field or representation by an agent. Next Level Studios/One on One is bonded in the State of California: #70978001
---
About Rachel Goldman
▼

While at Barden/Schnee, Rachel has collaborated on a variety of works including Clemency (Sundance 2019 Grand Jury Prize WINNER), Inside Game, The Birch (Facebook Watch series), Ma (Blumhouse), Bonding (Netflix), The Upside (STX), Queen America (Facebook Watch series), Berlin Station (Epix series), Leave No Trace (Directed by Debra Granik of Winter's Bone), The Last O.G. (TBS), Book Club (Paramount), Charlie Says (Directed by Mary Harron), Good Girls Revolt (Amazon), Girlboss (Netflix), Pitch Perfect 3 (Universal), and many independent films. As an office, Barden/Schnee has cast noted features like The Girl on the Train, Spotlight, August: Osage County, Pitch Perfect franchise, Dallas Buyers Club, The Help, Winter's Bone, Still Alice, among many others.
Upcoming credits include: Timmy Failure (Disney+ and Premiering at Sundance), Worth (Premiering at Sundance), Sylvie's Love (Competing at Sundance), Shirley (Competing at Sundance), Breaking News In Yuba County (Directed by Tate Taylor), Palmer (starring Justin Timberlake), Emma (Quibi series), Stillwater (Directed by Tom McCarthy), Eve (Directed by Tate Taylor), Virgin River (Netflix series), Shirley (Directed by Josephine Decker), Buffaloed (Directed by Tanya Wexler), among other independent films.
Current credits include: Panic (Amazon series), Filthy Rich (FOX series), Bonding (Netflix season 2), Push (Independent film), All About Elaine (Independent film), We Interrupt This Program (Starring Martin Freeman), Out of My Mind (Big Beach), Tiger Rising (Based on bestselling book), Resurrected (from the SEARCHING team), The Shaggs (Directed by Ken Kwapis), Gonzo Girl (Directed by Rebecca Thomas).