2-WEEK On-Camera with Blaine Johnston, TV NETWORK Casting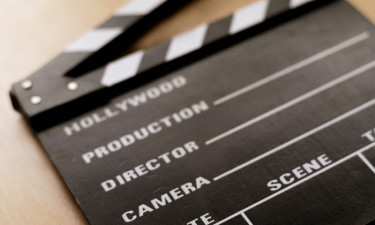 ---
Dates: Mon 9/23 @ 6:30pm
Meets 2 times: 9/23 9/30
---
Blaine is the associate casting director for a Major Television Network. He is currently ACTIVE on Four TV Series.
Blaine is also in charge of the Talent Showcase that happens once a year and is ALWAYS searching for new talent!
CAREER HIGHLIGHTS
Blaine works as a casting associate to Janet Murphy-Butler and Marci Phillips during Pilot Season. Some of the projects he worked on were IMAGINARY MARY, CONVICTION & THE FAMILY. He has also worked in the offices of Tara Rubin Casting and has a background in both theatre and behind the camera casting. He also has acted as a Casting Director for two New York theatre companies, RAL Productions and Goldfish Memory Production.
---
Format
Hone and perfect your TV/Film audition skills in this 2-Week On-Camera Class with CD Blaine Johnston! In class, Blaine generously works with you, giving you productive feedback and individualized adjustments for your scenes.
Week 1: Blaine will assign you a scene 1-3 days in advance based on your headshot & One on One Webpage
Week 2: Blaine will assign you a scene 1-3 days in advance based on your headshot & One on One Webpage
Blaine's class will include:





Industry Q&A Assigned Scenes On-Camera Videos Sent

**PREPARATION**
Account - Please go to My Account to create your webpage. Casting Directors will assign material based on a fully completed webpage.

Sides - Scene assignments will be posted 1-3 days in advance, as Blaine likes to replicate being given material in a professional situation.

Reader - Make sure to bring 2 COPIES OF YOUR SIDES (one with the reader's lines highlighted). WE WILL PROVIDE A READER.

Headshot/Resume - ALWAYS BRING A HARD COPY TO CLASS FOR FEEDBACK PURPOSES. When the class is over, the guest teaching this class will not be taking nor given access to your headshot, resume, or any other of your promotional materials per CSA guidelines.
*** Class Structure is subject to change. ***
Please understand that our workshops and classes are not job interviews or auditions. The presence of an industry guest is neither a guarantee nor a promise of employment, and such contact as you may have with a guest in a workshop rarely results in any further contact with that person. All workshop companies are prohibited by law from offering or attempting to obtain auditions or employment for you. ** It is the law for all talent training services, of which workshops are a part, to be bonded with the Labor Commissioner of the City of Los Angeles. This seminar or class is for educational purposes only and will not secure or provide opportunity for employment in the field or representation by an agent. Next Level Studios/One on One is bonded in the State of California: #70978001
---
About Blaine Johnston
▼

Blaine's background is in behind the camera & theater casting and he continues to work in large casting offices in New York City. His strengths are helping actors learn what it takes and the skills you need to land a Series Regular and Major Recurring role on TV.
Episodically he worked on a season of YOUNGER for TVLand. He was the casting director for the short film Mariachi Madness and was/is a casting director for two NY theater companies, RAL Productions and Goldfish Memory Productions.