On-Camera with Kate Geller Casting!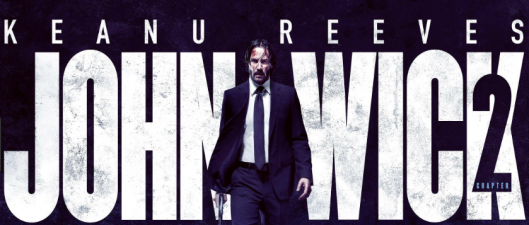 ---
---
Kate is currently working on TWO FEATURE FILMS and recently branched off from Chrystie Street casting to start her own OFFICE! In her last class, ERIC COTTI was called in and booked a role on the upcoming film THIRDY!
CAREER HIGHLIGHTS
Credits: AMC's DIETLAND, Jason Reitman's TULLY starring Charlize Theron & Mackenzie Davis, NBC's BLINDSPOT, AMATEUR, SOUTHPAW with Rachel McAdams, DEMOLITION starring Jake Gyllenhaal, JOHN WICK 1 & 2, THE DARK TOWER with Matthew McConaughey, DON'T THINK TWICE with Ben Stiller, THE BLACKLIST, ABC's MADOFF, THE OTHER WOMAN, THE MAZE RUNNER, LIZZIE. CHAINED FOR LIFE & more! CLICK HERE for more!
---
Format
Hone and perfect your TV/Film audition skills in this on-camera class with in demand CD Kate Geller! In class, Kate generously works with you, giving you productive feedback and individualized adjustments for your scenes.
Kate will assign each actor a scene to prepare prior to class based on your headshot & One on One Webpage.
Kate's class will include:





Industry Q&A Assigned Scenes On-Camera Videos Sent

**PREPARATION**
Account - Please go to My Account to create your webpage. Casting Directors will assign material based on a fully completed webpage.

Sides - Scene assignments will be posted 1 day in advance, as Kate likes to replicate being given material in a professional situation.

Reader - Make sure to bring 2 COPIES OF YOUR SIDES (one with the reader's lines highlighted). WE WILL PROVIDE A READER.

Headshot/Resume - ALWAYS BRING A HARD COPY TO CLASS FOR FEEDBACK PURPOSES. When the class is over, the guest teaching this class will not be taking nor given access to your headshot, resume, or any other of your promotional materials per CSA guidelines.
*** Class Structure is subject to change. ***
Please understand that our workshops and classes are not job interviews or auditions. The presence of an industry guest is neither a guarantee nor a promise of employment, and such contact as you may have with a guest in a workshop rarely results in any further contact with that person. All workshop companies are prohibited by law from offering or attempting to obtain auditions or employment for you. ** It is the law for all talent training services, of which workshops are a part, to be bonded with the Labor Commissioner of the City of Los Angeles. This seminar or class is for educational purposes only and will not secure or provide opportunity for employment in the field or representation by an agent. Next Level Studios/One on One is bonded in the State of California: #70978001
---
About Kate Geller
▼

A Casting Director formerly at Chrystie Street Casting, currently casting: NINE DAYS, SHIVA BABY, THE LAST THING MARY SAW, THE ADVENTURES OF TOMMY CHAOS AND STACEY DANGER, LONG WEEKEND, SIX DINNER PARTIES, DEVICES, EVERYTHING IS TERRIBLE and many more. Recent projects include: GIVING BIRTH TO A BUTTERFLY, PINK MIST, THIRDY, OMNIBOAT, IMMIGRATION GAME, NIGHT MUSIC, TROUBLESOME CREEK, THE SUNLIT NIGHT, THE INCREDIBLE JESSICA JAMES, DON'T THINK TWICE and many more upcoming films.