DAVID CAPARELLIOTIS - Caparelliotis Casting Theatre Audition Class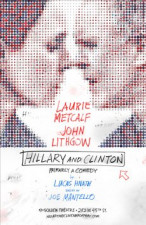 ---
Dates: Sun 1/19 @ 6pm
Meets 4 times: 1/19 2/2 2/9 2/16
---
David is one of our best teachers for Theater Auditions at One on One! He doesn't often have the time in his schedule to teach, so we recommend taking advantage of this opportunity!

Currently casting 9 projects including NBC hour-long drama NEW AMSTERDAM!​
BROADWAY & OFF-BROADWAY CREDITS: INK, KING LEAR, HILLARY AND CLINTON, THE NAP, THE WAVERLY GALLERY, THE BOYS IN THE BAND, THREE TALL WOMEN, OUR LADY OF 121ST STREET, JESUS HOPPED THE A TRAIN, CURSE OF THE STRAVING CLASS, BY THE WAY MEET VERA STARK, METEOR SHOWER, A DOLL'S HOUSE PART 2, JITNEY, THE GLASS MENAGERIE, THE FRONT PAGE, LES LIAISONS DANERUESES, IT'S ONLY A PLAY, BLACKBIRD, FISH IN THE DARK, DISGRACED, FENCES & more!
THEATERS: SIGNATURE, OLD GLOBE, ARS NOVA, MCCARTER, GOODMAN & more!
TV/FILM CREDITS: NEW AMSTERDAM (NBC), AMERICAN ODYSSEY (NBC), HOW TO GET AWAY WITH MURDER (pilot) (ABC) & more!
---
Format
Hone and perfect your theatre audition skills in this 4-week class with casting director, David Caparelliotis of Caparelliotis Casting!
David's class will include:



Industry Q&A Prepared Monologues + Assigned Scenes
Week 1: Come prepared with a monologue (and a backup one in case).
Week 2: David will assign a mixture of monologues, sides, or cold reads.
Week 3: David will assign a mixture of monologues, sides, or cold reads.
Week 4: David will assign a mixture of monologues, sides, or cold reads.
**PREPARATION**
Account - Please go to My Account to create your webpage. Casting Directors will assign material based on a fully completed webpage.
Scene Assignments - Scene assignments will be posted 1-3 day in advance for week 2, 3 and 4. Come prepared with your own monologue week 1!
If given a scene to prepare, make sure to bring 2 COPIES OF YOUR SIDES. David will have you partner up with other students in the class.
Headshot/Resume - ALWAYS BRING A HARD COPY TO CLASS FOR FEEDBACK PURPOSES. When the class is over, the guest teaching this class will not be taking nor given access to your headshot, resume, or any other of your promotional materials per CSA guidelines.
*** Class Structure is subject to change. ***
Please understand that our workshops and classes are not job interviews or auditions. The presence of an industry guest is neither a guarantee nor a promise of employment, and such contact as you may have with a guest in a workshop rarely results in any further contact with that person. All workshop companies are prohibited by law from offering or attempting to obtain auditions or employment for you. ** It is the law for all talent training services, of which workshops are a part, to be bonded with the Labor Commissioner of the City of Los Angeles. This seminar or class is for educational purposes only and will not secure or provide opportunity for employment in the field or representation by an agent. Next Level Studios/One on One is bonded in the State of California: #70978001
---
About David Caparelliotis
▼
David Caparelliotis is the Owner of Caparelliotis Casting and is a member of the Casting Society of America. David casts for Manhattan Theatre Club, Williamstown Theatre Festival, Second Stage, Atlantic Theatre Company, ARS NOVA, and Westport County Playhouse, just to name a few!

He's cast numerous Broadway and Off-Broadway shows, as well as readings and workshops.
CAPARELLIOTIS CASTING (Casting). Currently casting NBC hour-long drama "New Amsterdam". Recent & Select B'way/ Off-B'way: Ink, King Lear, Hillary and Clinton, The Nap, The Waverly Gallery, The Boys in the Band, Three Tall Women, Our Lady of 121st Street, Jesus Hopped the A Train, Curse of the Starving Class, By the Way Meet Vera Stark, Meteor Shower, A Doll's House, Part 2, Jitney, The Glass Menagerie, The Front Page, Les Liaisons Dangereuses, It's Only a Play, Blackbird, Fish in the Dark, Disgraced, Fences. Theatre: Signature NYC season casting, Old Globe season casting, Ars Nova, , McCarter, Goodman, and others. Additional Film/TV: "American Odyssey" (NBC), "How to Get Away With Murder" pilot (ABC), "Ironside" pilot (NBC), "Steel Magnolias" (Sony for Lifetime).