EXCLUSIVE: 2-Week Class Major Indie Film Casting Director Donna McKenna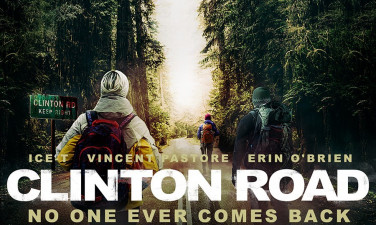 ---
Dates: Fri 1/24 @ 6:30pm
Meets 2 times: 1/24 1/31
---
Donna recently finished casting a FEATURE FILM! She has over 15 Indie's filming THIS YEAR! Also MCKENNA has cast 45+ One on One actors in her independent features!
POPULAR CREDITS INCLUDE: THE NETWORKER with Alysia Reiner (OITNB), TRUST ME I'M A LIFEGUARD (a Tribeca Film Festival nomiated feature film), EXCUSE ME FOR LIVING starring Christopher Lloyd and Jerry Stiller, A CRY FROM WITHIN starring Oscar-Nominated Robert Vaughn, and more!


---
Format
Hone and perfect your Indie Film audition skills in this 2-Week On-Camera Class with CD DONNA MCKENNA! In class, Donna generously works with you, giving you productive feedback and individualized adjustments for your scenes.
Week 1: Donna will assign you cold reads in class
Week 2: You will work on scenes given to you Week 1.
Donna's class will include:





Industry Q&A Cold Reads + Assigned Scenes On-Camera Videos Sent

**PREPARATION**
Account - Please go to My Account to create your webpage. Casting Directors will assign material based on a fully completed webpage.

Sides - Scene assignments will be posted 1-3 days in advance, as Donna likes to replicate being given material in a professional situation.

Reader - Make sure to bring 2 COPIES OF YOUR SIDES (one with the reader's lines highlighted). WE WILL PROVIDE A READER.

Headshot/Resume - ALWAYS BRING A HARD COPY TO CLASS FOR FEEDBACK PURPOSES. When the class is over, the guest teaching this class will not be taking nor given access to your headshot, resume, or any other of your promotional materials per CSA guidelines.
*** Class Structure is subject to change. ***
Please understand that our workshops and classes are not job interviews or auditions. The presence of an industry guest is neither a guarantee nor a promise of employment, and such contact as you may have with a guest in a workshop rarely results in any further contact with that person. All workshop companies are prohibited by law from offering or attempting to obtain auditions or employment for you. ** It is the law for all talent training services, of which workshops are a part, to be bonded with the Labor Commissioner of the City of Los Angeles. This seminar or class is for educational purposes only and will not secure or provide opportunity for employment in the field or representation by an agent. Next Level Studios/One on One is bonded in the State of California: #70978001
---
About Donna McKenna
▼
Donna McKenna, CSA, is an international award-winning casting director and producer for independent feature film, short films, pilots, and web series. Her ensemble casts consists of critically-acclaimed actors from film, television, Broadway, and upcoming talent. To date, she is responsible for casting over 100 projects and hundreds of upcoming actors becoming SAG-AFTRA eligible. Some of Donna's films have been invited to screen at renowned film festivals, including the prestigious Cannes Film Festival, Tribeca Film Festival, Woodstock Film Festival, Dances with Films, Milan, LA Film Festival, Holly Shorts, and the Berlin Film Festival. In 2014, Donna proudly discovered Marisa Brown and Colin Walker in her One on One workshops and cast them in her film LEAVES OF THE TREE, which stars Eric Roberts and Sean Young and was filmed in Italy and Texas. This film has won numerous awards at film festivals worldwide including best actress nominations for Marissa Brown and the Casting Award of Merit at the IndieFest Film Festival for Donna. In October 2016, LEAVES OF THE TREE was theatrical released in 42 cities. Donna is a proud member of the Casting Society of America, an appointed board member on the Suffolk County Film Commission, and a jury judge at many respectable film festivals.