PILOT SEASON SPECIAL: Comedy for TV PILOTS w/ CD & Manager JODI COLLINS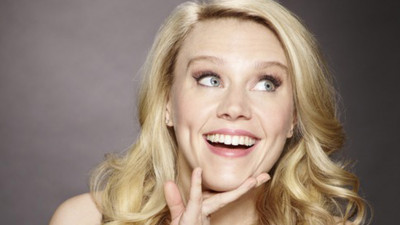 ---
Dates: Tue 2/25 @ 7pm
Meets 4 times: 2/25 3/3 3/10 3/17
---
Jodi has booked tons of One on One actors for guest star roles in: INSIDE AMY SCHUMER, NEW GIRL, DON'T TRUST THE B, BLOGGER GIRLS, GIRL CODE, and more!
Jodi is currently casting HBO's LAST WEEK TONIGHT with John Oliver. She has worked with Comedy Central, MTV and VH1 casting and discovering huge comedy personalities (including KATE MCKINNON!) + she is also the head of her own MANAGEMENT and production company. Some casting credits include: 50 CENTRAL, 30 PERCENT, ALTERNATINO, DELORES AND JERMAINE, EAT YOUR FEELINGS, GURLAND AND GURLAND, THE HARD LIFE, THE HISTORIAN, HORRORBOTS, IRREVERSIBLE, JOYFUL, NEW TIMERS, T4T, WORKING CLASS, IRREVERSIBLE, and more!
---
Format
Hone and perfect your TV/FILM COMEDY audition skills in this 4-Week On Camera Class with Head CD & Manager Jodi Collins! In class, Jodi generously works with you, giving you productive feedback and individualized adjustments for your scenes. In this particular class, students are given the opportunity to perform sides AND also PITCH ideas and also get an understanding of that process.
Week 1: Jodi will post General Sides from previous projects 1-3 days in advance. Select and prepare the side that will showcase you in the best light.
Week 2: Jodi will continue working on the General Sides from the week before
Week 3: Private On-Camera appointments with Jodi
Week 4: SURPRISE INDUSTRY GUEST from TV Networks, Production Cos., or Valued Collegues (these guests typically don't teach)
Jodi's class will include:






Industry Q&A Prepared Scenes On-Camera Videos Sent

**PREPARATION**
Account - Please go to My Account to create your webpage. Casting Directors will assign material based on a fully completed webpage.

Sides - Scene assignments will be posted 1-3 days in advance, as Jodi likes to replicate being given material in a professional situation.

Reader - Make sure to bring 2 COPIES OF YOUR SIDES (one with the reader's lines highlighted). WE WILL PROVIDE A READER.

Headshot/Resume - ALWAYS BRING A HARD COPY TO CLASS FOR FEEDBACK PURPOSES. When the class is over, the guest teaching this class will not be taking nor given access to your headshot, resume, or any other of your promotional materials per CSA guidelines.
*** Class Structure is subject to change. ***
Please understand that our workshops and classes are not job interviews or auditions. The presence of an industry guest is neither a guarantee nor a promise of employment, and such contact as you may have with a guest in a workshop rarely results in any further contact with that person. All workshop companies are prohibited by law from offering or attempting to obtain auditions or employment for you. ** It is the law for all talent training services, of which workshops are a part, to be bonded with the Labor Commissioner of the City of Los Angeles. This seminar or class is for educational purposes only and will not secure or provide opportunity for employment in the field or representation by an agent. Next Level Studios/One on One is bonded in the State of California: #70978001
---
About Jodi Collins
▼
Jodi Collins is a manager, casting director, producer and partner of the JLC Entertainment group jlcentertainmentgroup.com.
Jodi comes from a history of work as a prominent casting director for the major cable & broadcast networks for over 15 years.
Through that time Jodi has unearthed new talent and given them first opportunities plus more. Jodi has also been a champion of hyphenate talent; those actor/writer/creators for many years and has been a 'sideline dramaturg' on two Off Broadway shows derived from storytelling/one-person shows. Jodi's clients are currently working as actors in recurring roles on network series and as staff writers on network shows and are place with the top talent agencies.
Jodi has cast, worked with and signed a number of people from her One on One classes.
JLC Entertainment Group is a hands-on boutique company who also produces and develops work with their talent to pitch + sell to the many assorted platforms.
Jodi championed & often 'found' off the beaten path performers and storytellers before they were 'them' including Kristen Schaal, Zak Galafinakis, Aubrey Plaza, etc. and literally fought for and gave KATE MCKINNON her FIRST OPPORTUNITY on
The Big Gay Sketch Show.
Jodi's early incarnation of her industry reading series Creative Control featured the likes of Nick Kroll, Baron Vaughn,
Michelle Buteau, Michael Shannon, Andrea Martin, Michael Showalter, Andrea Rosen, Paul Rudd, Leslie Mann…, and more!