TUCKER/MEYERSON CASTING - Kim Krakauer -**NEW** TWO-WEEK CLASS- New Students Only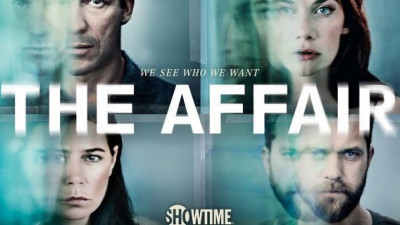 ---
Dates: Wed 2/26 @ 7:30pm
Meets 2 times: 2/26 3/4
---
Kim is working on a new FEATURE FILM + a new AMAZON SERIES! She has called in and booked many One On One members from past classes!

SEVEN SECONDS (Netflix), LIMITLESS (CBS), ALLEGIANCE (NBC), THE AFFAIR (Showtime), NURSE JACKIE, THE BIG C, BLACK BOX (ABC), THE AMERICANS, DAMAGES, DECEPTION, THE FOLLOWING, MAN ON A LEDGE, ONE FOR THE MONEY, and more!

PLEASE NOTE: THIS CLASS IS DESIGNED FOR NEW STUDENTS ONLY- ACTORS WHO HAVE NOT WORKED WITH KIM IN THE PAST YEAR ARE ALSO WELCOME TO ATTEND
---
Format
Hone and perfect your TV/Film audition skills in this on-camera class with in demand CD KIM KRAKAUER of TUCKER/MEYERSON CASTING!
The class will begin with a brief Q&A and then Kim would like to see all of the actors perform their workprivately, one at a time, in alphabetical order. This is an amazing opportunity to work one on one with Kim and get her undivided attention. Kim will choose sides that she is familiar with and offers you the opportunity to get the most out of her feedback and expertise.
Week 1: Kim will assign each actor a scene 1-3 days prior to class based on your headshot & One on One Webpage.
Week 2: Kim will assign each actor a scene 1-3 days prior to class based on the previous
Kim's class will include:





Industry Q&A Assigned Scenes On-Camera Videos Sent

**PREPARATION**
Account - Please go to My Account to create your webpage. Casting Directors will assign material based on a fully completed webpage.

Sides - Scene assignments will be posted 1 day in advance, as Kim likes to replicate being given material in a professional situation.

Reader - Make sure to bring 2 COPIES OF YOUR SIDES (one with the reader's lines highlighted). WE WILL PROVIDE A READER.

Headshot/Resume - ALWAYS BRING A HARD COPY TO CLASS FOR FEEDBACK PURPOSES. When the class is over, the guest teaching this class will not be taking nor given access to your headshot, resume, or any other of your promotional materials per CSA guidelines.
*** Class Structure is subject to change. ***
Please understand that our workshops and classes are not job interviews or auditions. The presence of an industry guest is neither a guarantee nor a promise of employment, and such contact as you may have with a guest in a workshop rarely results in any further contact with that person. All workshop companies are prohibited by law from offering or attempting to obtain auditions or employment for you. ** It is the law for all talent training services, of which workshops are a part, to be bonded with the Labor Commissioner of the City of Los Angeles. This seminar or class is for educational purposes only and will not secure or provide opportunity for employment in the field or representation by an agent. Next Level Studios/One on One is bonded in the State of California: #70978001
---
About Kim Krakauer
▼
Kim Krakauer is an Associate Casting Director with Tucker/Meyerson Casting and has worked on several TV series, such as THE AFFAIR, THE EXPANSE, WHITE COLLAR, LIMITLESS, and more. Feature films: ONE FOR THE MONEY and MAN ON A LEDGE.