John Ort of ABC Casting One-Day Intensive!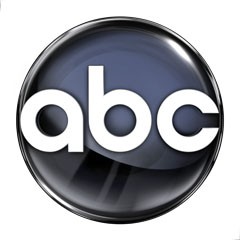 ---
---
Primetime TV Intensive with ABC Casting's John Ort!

---
Format
This one-day Intensive will focus on on-camera audition techniques for TELEVISION. Based on the head shot/resume, John will assign each actor their own sides to prepare prior to class.

The Intensive will begin with a Q&A with John. Each actor will be put ON-CAMERA and perform their sides which will be provided in advance. You will receive intensive feedback and adjustments from John and he will have you perform the scene again. John will also do a review of your headshot and resume.

---
About John Ort
▼
John Ort is a member of CSA. Recent credits include 2 seasons of the series Younger (TV Land) and the last 2 seasons of Royal Pains (USA) as well as the Unt. Sarah Silverman Pilot (HBO). He also worked with CD Rosalie Joseph on NY casting for the pilot Blindspot (NBC). Previously John was Manager of Casting at ABC Primetime NY casting series regulars for numerous pilots and currently running series. He was the NY covering CD on the pilots for Black-ish and Secrets & Lies. In addition he worked on series such as Grey's Anatomy, Modern Family, Nashville, Devious Maids and Marvel's Agents of S.H.I.E.L.D. For 7 years he oversaw the casting and production of the annual Disney | ABC Talent Diversity Showcase in NY. Independent projects include Teach Me To Sing (ongoing development), Etymology (Short Film '16) Luke Nicholas (Fringe '13), Ready For the Change (April '12), Hello, My Name Is Billy (Fringe '11), Over and Over (Fringe '10) and Flight (Fringe '09). He has also worked with Sig De Miguel and Stephen Vincent on feature films Rabbit Hole and Meskada.

Success Stories

After seeing Roger's work in class, John Ort of Finnegan/Jacobs CALLED HIM IN for a recurring role on a critically acclaimed TV series!
Roger Wayne

After meeting Stuart in class, John Ort of ABC called him in for a role on TNT for ABC Studios's show, PERCEPTION.
Stuart Lopoten