Film/TV Class with Chrystie Street Casting Director, Jessica Kelly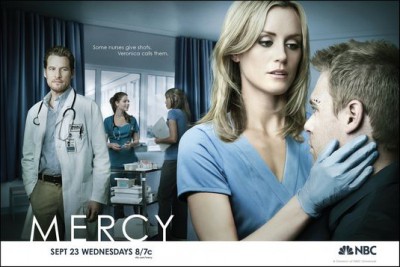 ---
Dates: Sat 3/20 @ 1pm
Meets 2 times: 3/20 3/27
---
Jesscia is CURRENTLY CASTING the NBC TV series "Mercy"!!!

Jessica Kelly, a head Casting Director of the prominent office Chrystie Street Casting.


---
Format
The class will begin with a brief Q&A, and then get right to work on sides. You'll read your sides on-camera with a reader that One on One provides. You will have the opportunity to read a couple of times. Any time at the end will be used for further question and answer and a chance to receive feedback on your hs/res.

FORMAT
1st Week - Jessica will bring film or television sides to this class.
2nd Week - "Callback Class"
You will work ON-CAMERA with Jessica Kelly using specific sides she has chosen and assigns to you in advance based upon your work in the 1st class and your headshot. In class, Jessica generously works with you, giving you feedback and adjustments to your scene.

Look out for your side assignments to be posted under "class sides" approximatley 1 - 3 days prior to the second day of class. An email announcement when your sides are posted will also be sent.



**Your scene is video taped & made into a movie clip!
After this class, you will receive an email with a link so
you can watch your own video clip from this class.

PREPARATION
Email your headshot/resume to headshots@oneononenyc.com.
ALSO BRING A HARD COPY OF YOUR HEADSHOT/RESUME TO THE 1ST CLASS!!
---
About Jessica Kelly
▼
Jessica Kelly, Casting Director of Chrystie Street Casting - currently casting the ABC pilot "666 Park Avenue" and Jason Reitman's "Labor Day"!

Jessica has cast over 30 films and TV shows, recent CASTING HIGHLIGHTS INCLUDE:
ABC's Pan Am Series
LOLA VERSUS : Director Daryl Wein
YOUNG ADULT: Director Jason Reitman
THE ENGLISH TEACHER directed by Craig Zisk
LIBERAL ARTS: Director Josh Radnor
TRESPASS: Director Joel Schumacher
HAPPYTHANKYOUMOREPLEASE: Director Josh Radnor
TWELVE: Director Joel Schumacher
PRECIOUS: Director Lee Daniels
BROOKLYN'S FINEST Director Antoine Fugua
THE WRESTLER Director Darren Aronofsky

Success Stories

After attending Jessica Kelly's class, David was CALLED IN for a role in the web series SAME DIFFERENCE and BOOKED the role of Jim the Mailman!
David Fierro

After meeting Jessica Kelly in a class at One on One, Kelly was CALLED IN to audition for an indie film and got a CALL BACK!
Kelly Walters

After attending a class, Rebecca was asked by Jessica Kelly from Chrystie Street, to audition for TWO ROLES in the film, Obvious Child, and she got a CALLBACK!
Rebecca De Ornelas

After meeting Jessica Kelly from Chrystie Street Casting in a class, Simon was CALLED IN for a web series called "Same Difference"
Simon Pearl

Nitzan was called in to audition at Chrystie Street Casting for a LEAD role in the new pilot for ABC, "666 Park Avenue" after meeting with Jessica Kelly and Erin Maya Darke!
Nitzan Mager

After taking her class at One On One, Casting Director Jessica Kelly called in Marisa to audition for PAN AM!
Marisa Vitali

After meeting Jessica Kelly of CHRYSTIE STREET CASTING in class at One on One Jessica called Carter in to audition for the lead role in an Independent Feature Film!
Carter Jackson

After taking the Film & TV class with JESSICA KELLY, Aaron was called in by CHRYSTIE STREET CASTING to audition for TWO roles for the FEATURE FILM "We Need To Talk About Kevin" and ended up BOOKING a part.
Aaron Blakely

JESSICA KELLY of CHRYSTIE STREET CASTING called in Victoria to audition for a role in "12" a JOEL SHUMACHER film after meeting her at a One on One private appointment.
Victoria Guthrie

JESSICA KELLY of CHRYSTIE ST. CASTING called in T to audition for the NBC show MERCY after meeting her in class.
T Sahara Meer