Film/TV Audition Technique with Leading Casting Director Jen Rudin of Jen Rudin Casting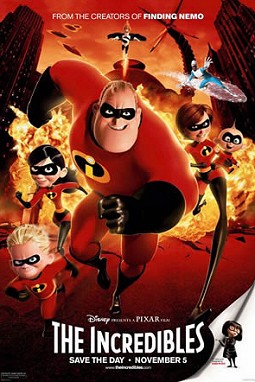 ---
---
Do not miss this amazing opportunity to work with major film and TV casting director, Jen Rudin!
Jen has several films on the horizon that are too big to mention here. Her credits include:
THE INCREDIBLES
THE PRINCESS AND THE FROG
MAMAwith Jessica Chastain
SHE'S FUNNY THAT WAYwith Jennifer Aniston
THE AMERICAN SIDEwith Matthew Broderick
FOX'sTOUCHwith Keifer Sutherland
MEET THE ROBINSONSwith Tom Selleck
ROCK DOGwith Luke Wilson
BOLTwith John Travolta
BROTHER BEARwith Pauley Perrette
FRANKENWEENIEwith Winona Ryder
CHICKEN LITTLE
BETTER OFF SINGLEwith Aaron Tveit
THE WILDwith Kiefer Suther
---
Format
The evening will begin with a Q&A with Jen where she will go into detail on her extensive and varied casting career, her upcoming projects, what she looks for, and more! Then you will all leave and go in one at time to work with Jen on your best CONTEMPORARY MONOLOGUE - Please keep your monologue under 2 minutes. Jen will see PUBLISHED work only - from produced plays, TV shows, or films.
This seminar or class is for educational purposes only and will not secure or provide opportunity for employment in the field or representation by an agent. One on One is bonded in the State of California: #70978001
---
About Jen Rudin▼
Jen Rudin is an Award-Winning Casting Director and author who grew up in New York City and began her professional acting career at age eight. She is the author of CONFESSIONS OF A CASTING DIRECTOR: HELP ACTORS LAND ANY ROLE WITH SECRETS FROM INSIDE THE AUDITION ROOM (HarperCollins) and pens a monthly column for BACKSTAGE on voiceover casting called SPEAK EASY. Jen spent seven years as a Casting Executive at The Walt Disney Company. From 2002-2007, Jen served as head of casting for Walt Disney Animation Studios in Burbank, California, and she won the 2006 Artios Award for casting CHICKEN LITTLE and the 2010 Artios Award for THE PRINCESS AND THE FROG. From 2007-2009, she served as Director of Casting and Talent Development for Disney Theatrical Productions in New York City. Her company, Jen Rudin Casting, casts commercials, television, and animated features in New York and LA. Recent TV animation credits include the series BING, ARCANE (Riot Games), THE NUMBERLYS (Amazon) and PETER RABBIT (Nick, Jr.). Upcoming animated features include ROCK DOG (Lionsgate) and THE WISHDRAGON. Recent live-action projects include Peter Bogdanovich's film SHE'S FUNNY THAT WAY starring Owen Wilson and Jennifer Aniston. For more info, visit
www.jenrudin.com
and @RudinJen
Success Stories

Jen Rudin CALLED IN Anna for a voice over audition for NICK JR'S "PETER RABBIT"
Anna Suzuki