'Co-Starring Roles' Film Intensive with Amelia Rasche McCarthy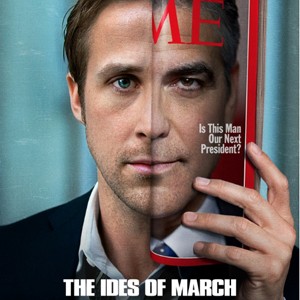 ---
---



Amelia Rasche McCarthy has a decade of experience working with several huge, leading casting offices on everything from TV and Independent Films to large blockbuster hits!





Her credits include: Associate on HBO'sDIVORCEwith Sarah Jessica Parker,INSIDE LLEWYN DAVISwith Oscar Isaac and John Goodman,FLIGHT OF THE CONCHORDS,SUGAR,MICHAEL CLAYTONwith George Clooney,NO COUNTRY FOR OLDMEN,DOUBTwith Meryl Streep and Amy Adams,GRAN TORINOwith Clint Eastwood,THE COMPANY MENwith Ben Affleck,YOU DON'T KNOW JACK,TRUE GRIT,THE IDES OF MARCHwith Ryan Gosling, andMEN IN BLACK 3. Amelia was also the CD onTHE SPEED OF LIFE
Format
Some of the most memorable movie moments have been thanks to "small roles" - characters who only get a few lines to make an impression. Just think...what would WHEN HARRY MET SALLY be without "I'll have what she's having"? Amelia Rasche McCarthy does a "small roles" intensive, because she consistently sees actors making many pitfalls in auditions for major films that have only a few lines. She's here so you don't make those mistakes and can really know what the casting team is looking for in these auditions.

For this class, Amelia will give you a 4-or-so line scene to prepare ahead of time. At this intensive, you'll work your scene on-camera. Additionally, Amelia will give everyone in the class a few different 1-5 line scenes to work through. Amelia will also offer feedback on your headshot/resume and will include a Q&A.



**Your scene is video taped & made into a movie clip!
After this class, you will receive an email with a link so
you can watch your own video clip from this class.


PREPARATION
Please go to MY ACCOUNT to create/edit your One On One webpage if you have not done so. This is especially important so that the casting director for this workshop can view your profile to assign you materials! Please check for your sides approximately 1-3 days in advance.
***Class Structure is subject to change.
This seminar or class is for educational purposes only and will not secure or provide opportunity for employment in the field or representation by an agent. One on One is bonded in the State of California: #70978001
---
About Amelia Rasche McCarthy▼
Amelia McCarthy is a casting associate in NY. She has worked for many wonderful casting directors including Cindy Tolan, Ellen Parks, Laura Rosenthal and, most frequently, Ellen Chenoweth. Her credits include Flight of the Conchords (1st season), Sugar, Michael Clayton, No Country for Old Men, Doubt, Gran Torino, Company Men, You Don't Know Jack, True Grit, The Ides of March, Men In Black 3, The Bourne Legacy, Inside Llewyn Davis and The Secret Life of Walter Mitty . She has also worked as a casting director on films such as The Speed of Life (co-casting with Cindy Tolan), Iris (short), Ratana (short), Smile (short), the upcoming Barry Levinson film The Bay (co-casting with Ellen Chenoweth) and New York casting on the Swedish film The Troubled Man. Amelia attended Wesleyan University.

Success Stories

Amelia called in Mira to audition for a LEAD role in a feature film after meeting her here in a class.
Mira Tzur