NYU Graduate Film School Workshop INTEREST LIST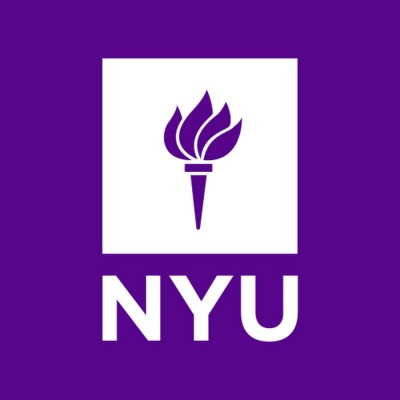 ---
---
Take advantage of this unique chance to work with over 50 up-and-coming NYU Graduate Film Directors! Actors will be seen one at a time, by the NYU Graduate students for roles in their upcoming films.


MANY One On One Actors have booked films
through this NYU Film workshop!



**Please note, you must be available for class projects to be considered for this event. Class projects and films are great ways for you to build realtionships with these emerging directors,
which is also a requirement of this event.**


NYU FILM ALUMNI INCLUDE:
Academy Award Winning Oliver Stone - PLATOON and JFK

Emmy Award Winning Spike Lee - 25th HOUR and MALCOLM X

Academy Award Winning Martin Scorsese - THE DEPARTED and WOLF OF WALL STREET

*** PLEASE NOTE: This workshop will take place at
NYUTISCH SCHOOL OF THE ARTS
721 Broadway (between Waverly and Washington Place, near Washington Sq. Park)
Specific location information will be emailed to the actors who sign up for the event.
Please remember you will need a photo ID to get in the building. ****

Half of the actors will arrive at 6:30pm and the other half at 7:15pm (we will confirm these times as we get closer to the date). Actors will be seen in alphabetical order. Please be prepared to wait an hour. You will get to perform your monologue once for the entire group. This event is NOT on camera.
WHAT THE DIRECTORS ARE CURRENTLY SEEKING:
NYU Graduate Film Directors are looking to cast their films.
Currently looking for ALL TYPES, ETHNICITIES, CHARACTERS, ETC.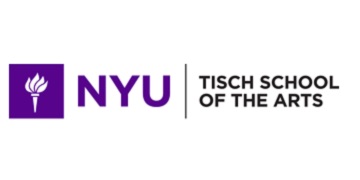 ---
Format
WHAT TO PREPARE:
Contemporary Monologue under 2 minutes.

We encourage you to bring as many headshots and resumes as possible, as you will be seen by over 50 directors. However, make sure you bring at least 6 headshots and resumes, as they will be put to use. Feel free to bring any postcards or business cards as well.

---
About NYU Graduate Film School -
▼

New York University's Graduate Film Program, offered in both New York and Singapore, is an intensive three-year conservatory which trains students in the art of cinematic storytelling. We focus on helping writer/directors develop a narrative voice and the technical virtuosity to express that voice in cinema. Our students learn by doing -- writing scripts, directing and producing films and exercises, shooting and crewing on each other's projects. Every student has an opportunity to make a minimum of five movies while at NYU.
Some NYU Film Graduates include:
HALF NELSON - Dir. Ryan Fleck
THE DOCK - Dir. Nina Martinek
DOWN TO THE BONE - Dir. Debra Granik
GOWANUS, BROOKLYN - Dir.Ryan Fleck
THE WOODSMAN - Dir. Nicole Kassell
MARIA FULL OF GRACE - Dir. Joshua Marston

Other distinguished alumni include:
Chris Columbus, Jim Jarmusch, Ang Lee, Spike Lee, Brett Ratner, Martin Scorsese, and Oliver Stone -- among many others.
Success Stories

After doing the One on One NYU Graduate Film School workshop, Stephon Pettway was called in weeks later to audition for a film and booked it!
Stephon Pettway

After attending the NYU Graduate Film School Workshop, Rachel booked role in a 16mm Short Film Project!
Rachel Povse

After attending the NYU MFA Directors event hosted by One on One, director Anya Alekhina called Fleece in to audition for her film THE BUBBLE and booked it!
Fleece

After participating in the NYU showcase hosted by One on One, Lamar was offered a lead role in a short film.
Lamar Richardson

After attending the NYU MFA Directors Workshop, Elana was called in to audition for a project!
Elana Safar

After attending the NYU MFA Directors Workshop, Stepha BOOKED a film project and was called in to AUDITION to another!
Stephanie Salgado

After attending the NYU MFA Directors Event, Rachel was offered the LEAD ROLE in a film by one of their directors ON THE SPOT!
Rachel Lynn Jackson

After attending the NYU Graduate Film School Auditions, Kelsey BOOKED a role in the upcoming film FANTASYLAND!
Kelsey Deanne

After attending the NYU Graduate Film School Auditions, Thomas was called in for and BOOKED roles in several film projects!
Thomas Leverton

After the NYU Graduate Film School Auditions John was called in to audition for an upcoming Film!
John Reoli

After the NYU Graduate Film Auditions, Muhammad BOOKED the Lead in a Film!
Muhammad Bilal