Manager of Casting for NBC - TREY LAWSON - Episodic Season Class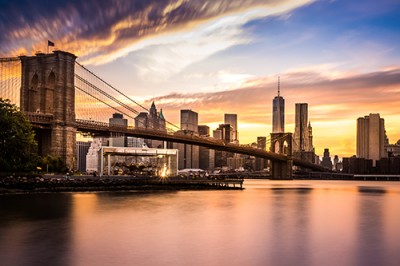 ---
---
Study and Increase Your Episodic Season Game with
Trey Lawson, Manager of Casting for NBC

Trey has been casting at NBC for nearly 10 years and knows all of the tricks of the trade for making a great impression on networks during Episodic Season. If you are looking to receive valualble feedback from one of the major players in the industry, then this is an opportunity you shouldn't miss!



Trey works on year-round NY castings for all the shows on this network. Last year, NBC had over 21 pilots and is so excited about the shows that will be coming up this season!

Check out Trey's credits on IMDB
---
Format
FORMAT
You will work ON-CAMERA with Trey Lawson using specific sides he has chosen and assigns to you in advance based upon your headshot. In class, Trey generously works with you, giving you feedback and adjustments to your scene.

**Your scene is video taped & made into a movie clip!
After this class, you will receive an email with a link so
you can watch your own video clip from this class.

PREPARATION
Please go to MY ACCOUNT to create your One on One Webpage. Be sure to upload your headshot and enter in your credits. It's especially important so that Trey can view your online resume ahead of time.

**ALWAYS BRING A HARD COPY OF YOUR HEADSHOT/RESUME TO THE 1ST CLASS!

SIDES PREPARATION
Look out for your sides assignments to be posted under "class sides" approximatley 1 - 3 days prior to the class.
***Class Structure is subject to change.
This seminar or class is for educational purposes only and will not secure or provide opportunity for employment in the field or representation by an agent or with a casting director. One on One is bonded in the State of California: #70978001

---
About Trey Lawson
▼
Trey Lawson is the Associate of Casting at NBC and works on year-round/ current programming. This TV Netowork had over 20 pilots this pilot season and will be casting for many new shows as they get picked up including Aquarius and Emerald City which are casting now. Trey is also Casting Director on this network's Diversity Showcase which will happen again this September.
Success Stories
After taking Trey Lawson's class at One on One, Julie was called in for a NBC pilot!
Julie Ann Earls

After seeing Sheila's work in class, Trey Lawson CALLED HER IN for a RECURRING GUEST STAR ROLE on the TV show HEROES!
Sheila Joon

After seeing Andrew's work in class, Trey Lawson of CALLED HIM IN for a comedy pilot as a SERIES REGULAR!
Andrew Bridges

After meeting Eddie in class, Trey Lawson ocalled him in to audition for the LEAD in a PILOT!
Eddie Gutierrez
Brian was called in for an audition by TREY LAWSON after meeting him at a class
Brian Faherty
Brad was called in by TREY LAWSON to test for an upcoming PILOT after taking a recent intensive with him here at One on One
Brad Heikes

After meeting him in one of his intensives, TREY LAWSON called Rob in to test for a role in an upcoming PILOT for the network.
Rob Disario

With the help of TREY LAWSON, Walker was called in to be a reader for pilot season and ended up auditioning for a project.
Walker Hare