Special Indie Film Intensive with Filmmaker David Spaltro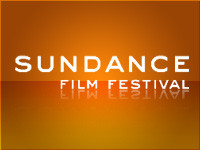 ---
---
David is currently working on an upcoming Feature Film and a TV miniseries with MANY roles left to be cast!
See the breakdowns below!
"WELCOME TO HOCKEY TOWN" (TV MINISERIES)

[ERIC BRUHL] 30', broad, shaggy, "former athlete" who can't hang up the skates no matter how badly his body is unable to continue. He was a young hockey star and prospect, pushed by a determined and borderline abusive father, before a bad car accident took it all away. He's given in to depression and frustrations, running his now passed dad's sports bar, dealing with a failed marriage and bad relationship with his kids that mirrors his own family demons. Guarded, hardened, but still believes in the game and in family.

[FRANKIE MUNROE] 30's, a former local beauty queen, smart, tough and salt of the earth. Eric's high-school sweetheart, ex-wife and mother of his children; they have had a rollercoaster relationship always anchored by true love, but a lot of frustrations and endless fighting. They continue to sleep together on occasion, despite their long time separation, and Frankie pushes him to be the man she believes he can be, and a better and more supportive father to their kids than the one he had.

[DANNI JONES] 20's, beautiful, athletic, fast and tough as nails; she's Eric's younger half-sister from his father's short lived second marriage, taken by her birth mother to Chicago when she was just a child because of her father's toxic alcoholism and rages, but not before he helped train her as a goalie and get her hooked on hockey like Eric. Obsessed with the sport and in a personal rut, she leaves a bad relationship, her job and life in Chicago to return home to reconnect with her family and take a stab at playing the game she adores.
"WAKE UP IN NEW YORK" (FEATURE FILM)
[CHARLIE FLYNN] 32 (also seen in flashback to his early 20s), wearing a black denim jacket, jeans, shades over weathered eyes, Charlie is a writer, a young man riddled by questions. Thoughtful, inquisitive, terrified of writer's block, driven but often distracted, he has been called a "modern Woody Allen for technologically overwhelmed, financially-strained bohemians." His latest work is a compilation of short stories, a Valentine to New York City. Here, we are privy to Charlie's intense, on-again-off-again relationship with the beautiful and unpredictable Maggie Jones. She is his muse and his undoing, but the connection between the two is unmistakeable...

[ANNA] 26, Anna is a scientist, the lead character in Charlie's futuristic sci-fi screenplay. Serious and professional, but with a whacky sense of humor, she is one of the co-designers of the spacecraft on which she's now hurtling to the farthest reaches of the universe. Brilliant, with doctoral degrees in chemistry, astrophysics and engineering, she has never lost her sense of awe...

[STANTON] 23, tall and good-looking, he is Charlie's best friend, the one who helped him land a job at the publishing firm. Born into a wealthy family, possessed of an antiseptic aesthetic, more concerned with appearances than content, Stanton is an art promoter, not the type of guy who likes to be put out. Admittedly selfish, he makes his own decisions based on what best serves him. He may be myopically hedonistic, but he's accurate when he tells Charlie that he can't even a
---
Format
Please go to MY ACCOUNT to create your One on One Webpage. Be sure to upload your headshot and enter in your credits. It's especially important so that the film director for this workshop can view your online resume ahead of time.
ALWAYS BRING A HARD COPY OF YOUR HEADSHOT/RESUME TO THE INTENSIVE!

SIDES PREPARATION
Look out for your sides assignments to be posted under "class sides" approximately 1 - 3 days prior to class.
***Class Structure is subject to change.
This seminar or class is for educational purposes only and will not secure or provide opportunity for employment in the field or representation by an agent. One on One is bonded in the State of California: #70978001
---
About David Spaltro▼
David Spaltro is a NYC based, award filmmaker and producer for the last ten years. He wrote, directed and produced his first feature "...Around", self-funded on a few dozen credit cards, premiered at TriBeca Cinemas in 2008 and was widely critically acclaimed and distributed by Cinetic Media on Netflix, Amazon, and airing on PBS in 2010. His follow-up feature also written, directed and produced through his company Wandering/Cut Films, "Things I Don't Understand" attended over 60 film festivals in the US and internationally in 2012, winning over 25 Best Feature/Audience Awards and a dozen honors for acting, writing, and direction. Spaltro recently wrote and directed the horror film "Dark Exorcism" for Seven Oaks Films, which premiered in competition at the 2015 Tallgrass Film Festival, and is currently available through Breaking Glass Pictures on Amazon, Itunes, VOD and DVD. Spaltro is currently developing his 3rd feature, the romantic drama with a sci-fi twist "Wake Up in New York", an adaptation of the gothic horror novella "A Short Stay in Hell" by Steven Peck, and the limited series TV pilot "Welcome to Hockey Town".